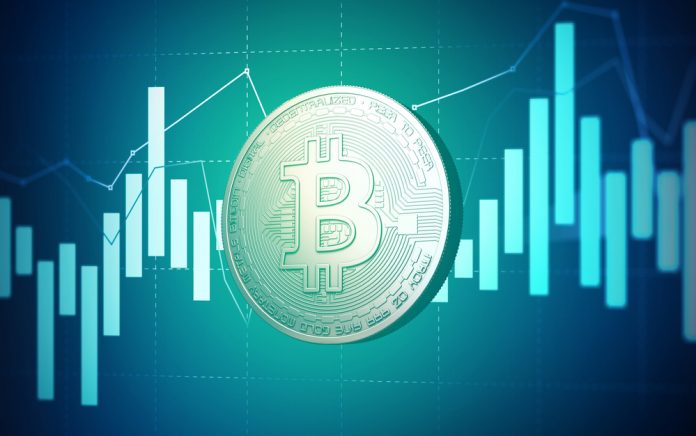 The father of cryptocurrency is still trading for over $6,600. The currency is managing to retain its ground despite a few ups and downs in the market and incoming news trends.
One source lists several reasons as to why bitcoin is becoming more mainstream, and why its price could climb significantly in the coming weeks. The first is that bitcoin ETFs continue to expand and take precedence in the financial market, and while the Securities and Exchange Commission (SEC) has been slow to accept the idea of an ETF behind bitcoin, they've spent time looking into how it could come about.
The recent news stemming from the VanEck SolidX Bitcoin Trust is proof of that. Yes, the decision was slated for the end of the week on September 30, but the SEC has chosen to postpone this decision and move things to December. This isn't necessarily the wrong move to make. The SEC has stated that it seeks to receive more information and opinions from industry professionals before it officially decides how to approach an ETF.
The second is because credit card companies like Mastercard have developed patents on items and products designed to hasten cryptocurrency payments. These ventures realize that a large majority of their customers are turning to crypto either for investment or spending purposes. They realize digital assets are growing in power and appeal to most customers, and they are doing something to capitalize on this.
Thirdly, institutional investors have flocked to cryptocurrency like sheep over the past few months. For example, Goldman Sachs announced in May that it was developing plans for a new bitcoin and cryptocurrency trading desk, though it has yet to solidify a formal timeline or due date on the project. In addition, as the reality of a bitcoin ETF begins to grow stronger, more Wall Street players may find themselves more attracted to the crypto arena.
Lastly, momentum for bitcoin and its crypto-cousins is building daily. For example, day-to-day transactions surpassed 230,000 in July, the highest it's been since 2018 began. More on-chain transactions suggest that the demand for cryptocurrency is continuing to grow, and decentralized technology is experiencing higher levels of popularity.
Another source is suggesting that even stronger, higher jumps are in store for everyone's favorite cryptocurrency due to what's known as a "parabolic super trend" that bitcoin tends to follow consistently, and that eventually, not only will it surpass its all-time high of nearly $20,000; it could potentially spike to $50,000, $250,000, or even $1 million in the future. Apparently, men like Tim Draper aren't that far off…
Image(s): Shutterstock.com