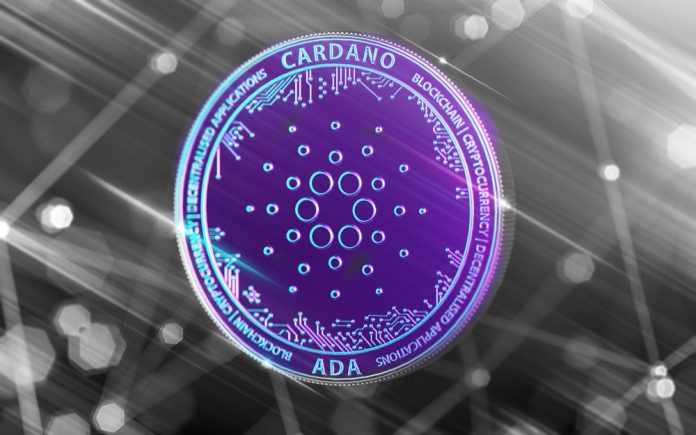 The cryptocurrency markets are stuck between upward momentum and going down in the red even further. More specifically, the Cardano price shows some one-hour bullish signs, yet had suffered significant losses over the past 24 hours. A few interesting days loom ahead in this regard.
Cardano Price Momentum Might Intensify
It should not take long for all major cryptocurrencies to note some positive momentum this week. Most of the big losses are already behind us, by the look of things. Instead, some currencies are showing bullish momentum outside of the top 20, which means the tide should turn for all currencies assets, and tokens in the top 20 as well.
If the Cardano price is any indication, the situation will turn bullish fairly quickly. It seems the market isn't intent on letting this currency dip below $0.08, for the time being. If that is indeed the case, there is a very good chance the Cardano price will resume its bullish uptrend sooner rather than later. That would certainly be interesting to keep an eye on.
According to social media, it would appear there is a case to be made for a near-future Cardano price uptrend. It would appear Cardano has successfully pushed out of a descending triangle, according to CryptoKeeper. That should elevate the ADA value back into the green sooner rather than later. How high the price will go, is a different matter altogether.
Not right on the money, but a pretty good call none the less. We didn't even have to go to the 20 mark on the RSI to push out of the triangle. Strong! I like. Go #ADA #Cardano! 📈🐃💰 pic.twitter.com/gwpZxpO42i

— CryptoKeeper (@CryptoKeepa) September 24, 2018
Crypto Freak seems to echo a very similar statement in this regard. Although the technical analysis is slightly different, there is a very real chance the Cardano price will turn pretty bullish before this week is over. While technical analysis only tells part of the story, it is evident things point toward a very interesting coming few days where ADA is concerned.
price action testing 200ema as we speak – support above = 🚀 pic.twitter.com/uPI6Lrpjfw

— CRYPTO FREAK 🌐 (@teddycleps) September 21, 2018
Last but not least, BTC Jedi is convinced there are only three cryptocurrencies which are designed to be held as of right now. Bitcoin for a store of value, Cardano for best platform, and the unknown WePower for passive energy. It is especially the Cardano part which will be of great interest to a lot of people.
If i could only have 3 coins in my portfolio:

1 – #bitcoin (store of value) ✔
2 – #cardano (best platform) ✔
3 – #wepower (passive energy) ✔

Whats yours & why?

— BTC Jedi (@btc_jedi) September 24, 2018
As is always the case, one has to keep an eye on the cryptocurrency markets as a whole. For the Cardano price, a lot will depend on what happens to Bitcoin in the near future.  For the time being, it seems anything is possible in the cryptocurrency industry. This means there is a good chance positive momentum will materialize sooner rather than later.
Image(s): Shutterstock.com