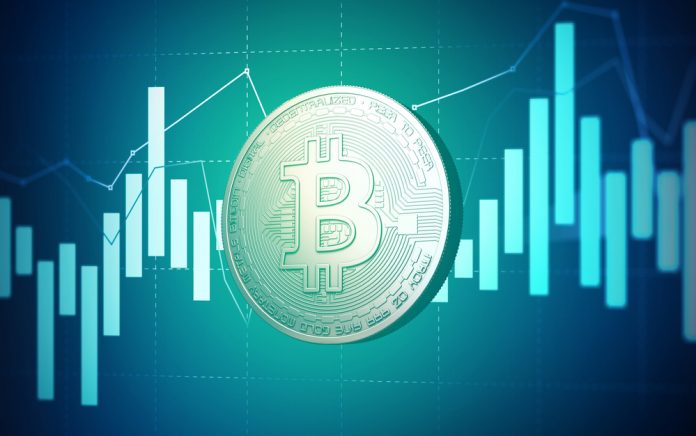 At press time, the bitcoin price is unchanged from yesterday and the day before and is still hovering in the $6,500 range. The currency is keeping its distance from both the bulls and the bears; digging its heels deep into the dirt and refusing to move in any direction for the time being.
One source suggests that bitcoin isn't moving simply because people find cryptocurrency "boring." For the most part, bitcoin and its crypto-cousins move according to hype and public sentiment. If people are crazy about it, prices tend to move north. Otherwise, they descend into nothing. So long as people stay interested, bitcoin and other digital tokens will always hold a solid position in the world of finance.
Unfortunately, it's being suggested that this position is dwindling. At the end of 2017, cryptocurrency – bitcoin, in particular – had everyone interested. The father of crypto was trading for just shy of $20,000, and everyone wanted in on the action. The idea of striking it rich with bitcoin was too good to pass up, and exchanges like Coinbase were adding hundreds of thousands of accounts to their ledgers.
But now that the hype has died down and most cryptocurrencies have seemingly lost huge percentages of their values, not that many people are interested in what happens next. In fact, searches for bitcoin and other cryptocurrency terms via internet search engines have dropped exponentially in just the last few months, and it doesn't look like things will be improving anytime soon.
The source in question states that bitcoin has hit a 12-week low, and as its lowest point since July 10. Additionally, the currency has fallen by more than 500 basis points from where it began this year. If bitcoin goes any lower, it's likely to reach a 17-month low.
Thejas Nalval – portfolio director at Element Digital Asset Management – states:
"One can argue that the depressed volatility patterns we're seeing with bitcoin is the market slowly adopting bitcoin as an SoV [store of value]. That's a fun theory, but premature. We're a bit more skeptical. We think the market has simply run out of juice for now. It's almost become boring."
Furthermore, bitcoin's volume has seriously dropped as well. Popular exchange Bitfinex notes that September 2018 was the "lightest" month for bitcoin transactions since April 2017, with just over 643,000 BTC changing hands. Last August, that number was just shy of one million (920,000), while an all-time high of 2.12 million was witnessed last December.
Analysts at Element do say, however, that should the bitcoin ETF from VanEck SolidX be approved, this will potentially bring interest to new heights and ultimately revitalize the crypto market.
Image(s): Shutterstock.com