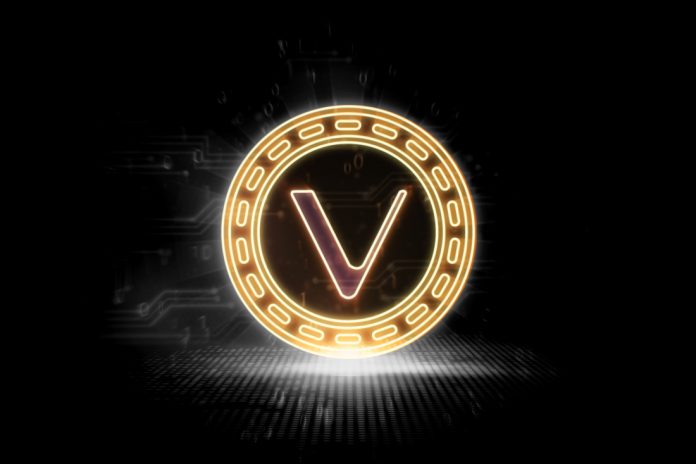 A lot of the top cryptocurrencies are on the brink of noting strong gains. VeChain is one of the first movers in the top 20 to show some signs of life. The VET price has noted a strong 2% increase over the past 24 hours, and it seems there may be further gains on the horizon. The bigger question is whether or not an uptrend can be sustained for more than a few hours.
VeChain Price Might Keep Rising
It has been a while since people got last excited about the VeChain price. Over the past few weeks, the trading momentum has been either slightly bearish or rather sideways. This does not bode well for a project which is often considered to be an Ethereum rival, yet it doesn't even come within 5% of Ethereum's market cap. An interesting trend worth keeping an eye on moving forward.
Even so, there are still plenty of positive things happening behind the scenes for VeChain. Community members remain confident big things are bound to happen sooner or later. The most recent developments seem to hint at growing Bitcoin adoption, though there is no way of telling how things will evolve exactly.
One of the most interesting development is how the VeChainThor network is passing milestones in terms of registered accounts. Whereas this number sat at 49,000 a week ago, the number has increased to 50,000 and slightly more this week. A positive sign of growth, although it may not necessarily have an impact on the VET price.
On September 28th, the #VechainThor network passed the 49k account milestone. Today the network passes the 50k milestone. Go $VET! 👍🚀🥳 #vechain #TuesdayMotivation pic.twitter.com/jtfiVKQWWY

— Mike Rogers (@mikerogers121) October 2, 2018
Getting VeChain in the hands of more people will always remain a very difficult battle. New exchanges are listing VET at this stage, with HitBTC being the latest one do so. The exchange has listed VET against BTC, ETH, and USDT. Although the tweet below claims USD trading is also available HitBTC.
#VeChain was just listed on #HitBTC: (#VET / #USD)

— Smart Coin Listings (@SmartCoinList) October 2, 2018
Last but not least, there is still a high degree of expectation when it comes to VET. For the time being, it appears VeChain's price is in a good place. Gaining control of the $0.013 level will be the first order business. Combined with a solid trading volume of just under $18m, there appears to be sufficient liquidity to sustain this uptrend without any big setbacks.
Image(s): Shutterstock.com