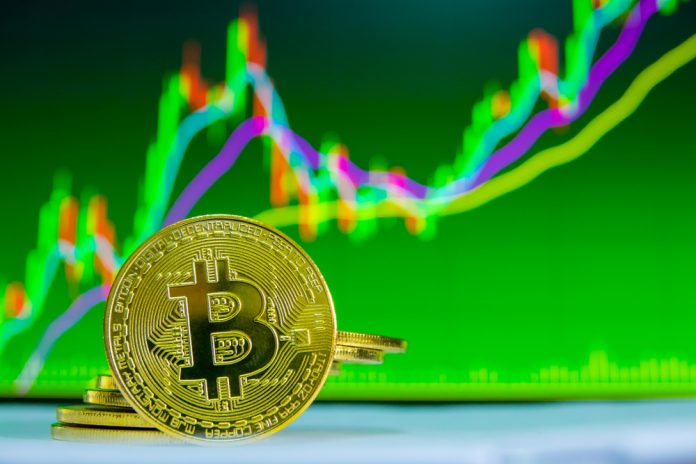 At press time, the father of crypto is trading in the high $3,400 range, marking a $50+ price since our previous price article.
The big question we're likely asking right about now is, "Could bitcoin potentially be recovering?" Late last week, the currency hit the $3,100 mark for the first time in several months. It dashed all hope for the incoming new year and caused many analysts to be assertive in their gloom-and-doom sentiment that bitcoin would continue to fall well into 2019.
Chart by VaidoVeek
However, at the time of writing, we have witnessed two steady days of price increases for everybody's favorite cryptocurrency, and positivity is once again entering the crypto space. For example, Mati Greenspan – a senior analyst at e-Toro – claims:
"The rise in crypto asset value in the last 24 hours has many questioning if the market is experiencing a Santa rally. The truth is, crypto as a concept is still relatively new, and we don't have enough data yet to show if this is a typical December trend. What we do know is that the price increase is a strong push off the floor for the market. This type of movement is encouraging and may just end up creating a bottom for this battered market and possibly even a bullish trend into 2019."
Bitcoin is not alone in its current ascension. Entities like Ethereum, Ripple and Stellar are all up by roughly ten percent or more at press time, though EOS is amongst those that have experienced the largest price spikes. Per CoinMarketCap.com, the world's fourth-largest cryptocurrency has risen by approximately 50 percent over the last few days.
In the long run, however, many analysts are claiming that investors would be smart to look more towards 2019 to see any serious cryptocurrency price action rather than hoping and wishing for a Christmas miracle of some kind. David Thomas – director and co-founder of the Mayfair-based cryptocurrency exchange Global Block – states:
"With the festive break rapidly approaching, those looking for any crumb of comfort from the crypto market or indeed broader macro-economic news should probably just surrender to overeating, family arguments and endless reruns early. Along with the ongoing Brexit saga and the 'Donald J. Trump show,' crypto markets continue to leach value with overall market cap across cryptos now threatening to break down through the $100 billion level. Perhaps the only crumb of comfort to take from the whole situation is that a recent study has shown that ID-verified crypto users have doubled in the first three-quarters of 2018 from 18 to 35 million users, perhaps suggesting that despite the adjustment in price, adoption is slowly picking up."
Image(s): Shutterstock.com