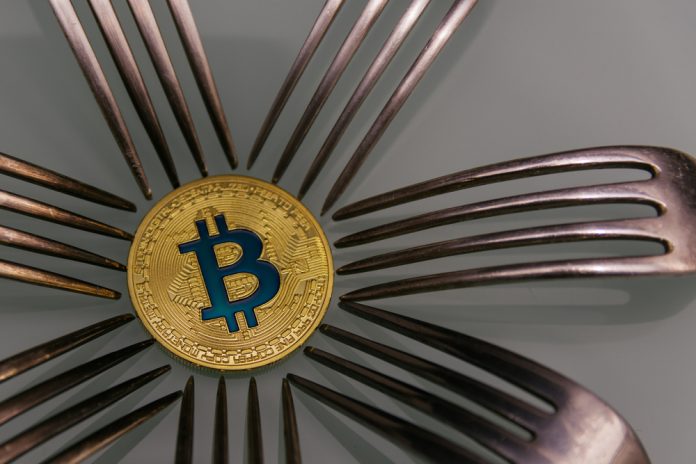 There is a lot of focus on the Bitcoin Cash fork which occurs on November 15th. At this stage, it seems things are heading in an interesting direction, albeit most people would not necessarily expect this peculiar trend. Bitcoin Cash itself is losing value, yet Bitcoin SV's value is on the rise in spectacular fashion. At this rate, it is quickly becoming a very hot commodity among speculators.
Bitcoin SV Price Rises Triggers Holders
Because of the controversial nature of Bitcoin Cash's upcoming hard fork, the network will be divided into two camps. That in itself is problematic, but there appears to be no recourse at this time. One chain will follow the ABC developers, which maintained Bitcoin Cash until now. The rest will follow Bitcoin SV, a fork of Bitcoin Cash created by Craig Wright and nChain.
Based on the Bitcoin SV price movement in the past 24 hours, it seems Wright's vision is getting a lot of support. The BCHSV value – currently an IOU on Poloniex and HitbTC – has risen to 0.0183 BTC, which represents a net 10% increase. BCHABC, on the other hand, has lost 13.1% in value. All of this appears to confirm things are looking pretty good for Bitcoin SV, at least at this time.
Looking across social media, there are some interesting developments taking place. On the mining front, Bitcoin SV is clearly the leader with over 70% of the hashrate "pledged" toward this fork. Most of major mining pools are backing this particular proposal, with CoinGeek and SVPool being the biggest proponents. Bitmain is the only notably absent pool at this time.
#BitcoinSV now has support from 75% of miners mining #BCH.

Your move Bitmain.

I don't consider this over yet though. pic.twitter.com/vrqeVRHv5s

— Martin Skieller (@MSkieller) November 12, 2018
BTCBoom is one of those people who firmly believe Craig Wright can turn Bitcoin Cash into the project it should have been from the start. While the opinions on that matter will certainly be conflicted, it is evident the trust in Bitcoin SV is shaping up nicely. Only time will tell if this chain is even viable, and if so, what it will entail exactly once the network has gone through its split.
Finally a Group of Professionals will Lead (@ProfFaustus) #bitcoin #bch to Unimaginable Succes

With all due respect the #BTC Project failed because of the Lack of Good Strategy And Management#BitcoinSV is Honest Strong Long Term Vision, where everybody WINS
I'm Going ALL IN pic.twitter.com/4wbQ03Gpgj

— BTCBoom🔸🔶 (@BTCBoom) November 12, 2018
Ward on Bitcoin confirms there is a lot more to look into when it comes to Bitcoin SV. Although the hashrate clearly favors Bitcoin SV right now, most companies and service providers favor Bitcoin ABC. This latter solution also maintains the majority of network nodes, together with Bitcoin Unlimited. A very interesting week is coming up for Bitcoin Cash in many different ways, that much is almost guaranteed.
While it seems #BitcoinSV is winning the #hashrate war, it seems as though #BitcoinABC and #BitcoinUnlimited have the most company support. Seems like this will come to a photo finish come the 15th. pic.twitter.com/hGtptpmeyx

— Ward on Bitcoin (@WardOnBitcoin) November 12, 2018
All of these developments paint an interesting future. Pre-fork trading of coins is never a solid indicator, yet it keeps things very interesting. BCHSV is also getting more trading volume on Poloniex compared to Bitcoin Cash, which is another telltale sign. How all of this will pan out when everything is said and done, remains everybody's guess at this time. Anything and everything is possible in the cryptocurrency industry.
---
Disclaimer: This is not trading or investment advice. The above article is for entertainment and education purposes only. Please do your own research before purchasing or investing into any cryptocurrency.
Image(s): Shutterstock.com