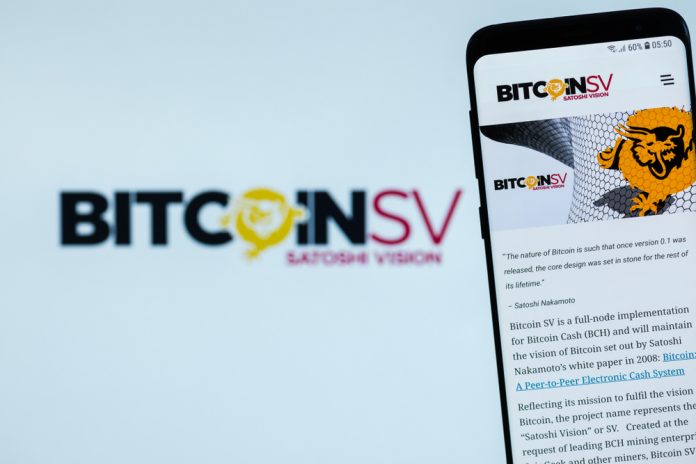 A plethora of bearish cryptocurrency market pressure is forming as of right now. All top currencies are in the red again, with a few exceptions persisting for the time being. Even so, it would appear there are some markets which are getting hammered once again, for no real reason. Bitcoin usually drags all altcoins with it, but this trend does not affect all currencies in the same manner. One notable exception is Bitcoin SV, which thrives when Bitcoin's value plummets.
Bitcoin SV Price Makes a Move
Even though the going has been tough for most altcoins throughout 2018, it seems Bitcoin SV may be able to buck this trend. The forked version of Bitcoin Cash, while still extremely controversial, also seems to be gaining a lot of support lately. While it is still unprofitable to mine compared to either BTC or BCH, the value seems to hold its own in the $95 – $100 range with relative ease.
In the past 24 hours, there is a small 0.8% USD value decline for Bitcoin SV, but there is a 2.5% increase in the Bitcoin department. Any alternative currency or asset capable of gaining on Bitcoin will do well throughout the day and over the weekend. This seems to indicate the Bitcoin SV price should remain close to $100 and potentially even start moving up over the coming days.
When looking across social media, it seems there is at least one new merchant willing to accept Bitcoin SV as a payment option. White Mountain Vinyl is in the process of enabling support for cryptocurrency payments. So far, Bitcoin SV has received over 70% of the votes m, whereas both Bitcoin and Bitcoin Cash only received 10% of the votes. Not a major telling sign by any means, but still an interesting sentiment regardless.
In addition to using #Paypal on my #business website I am working on accepting #bitcoin such as #BCH & #BSV but I'm curious as to which #cryptocurrency I should start with first? Please add why after voting. I appreciate your input!

— White Mountain Vinyl (@WMVinyl) November 30, 2018
Tony Kay is a firm BSV believer, as he expects the Bitcoin SV price to hit Bitcoin values in the future. While it is evident Bitcoin SV aims to rival Bitcoin rather than Bitcoin Cash, it will be interesting to see how high the value can really go. There is a good chance this currency will see a major price trend, although surpassing Bitcoin Cash will be the first order of business first and foremost. There is still work to be done in this department.
For everyone who missed out on buying Bitcoin at $100 now is your chance. #BSV is Bitcoin reborn. Let the mass exodus begin.

— Tony Kay (@tonykay31) November 26, 2018
Diego shares some very interesting views on the difference between Bitcoin, Bitcoin Cash, and Bitcoin SV. The approach by the BSV team is a bit different from how the other two projects are being built, although the opinions will obviously differ on that front. It is good to see people share their own thoughts on these different protocols, although it will be interesting to see if any coin but Bitcoin has an actual future.
You need to trust..

BTC –> Bitcoin Core
BCH –> Bitcoin ABC
BSV –> None: Bitcoin protocol rules are set in stone, anyone is free to build his own client.#BTC #BCH #BSV #bitcoin

— $diego (@ejfhp) November 25, 2018
Given the rather uneasy cryptocurrency market momentum right now, it will be interesting to see what the weekend will bring. Right now, it seems a Bitcoin SV price uptrend can be expected, although it will not necessarily result in a 20% gain or anything along those lines. Instead, the BSV/BTC ratio is what most people will be interested in as of right now. If this value can reach 0.03 BTC again, things will undoubtedly get rather interesting.
---
Disclaimer: This is not trading or investment advice. The above article is for entertainment and education purposes only. Please do your own research before purchasing or investing into any cryptocurrency.
Image(s): Shutterstock.com