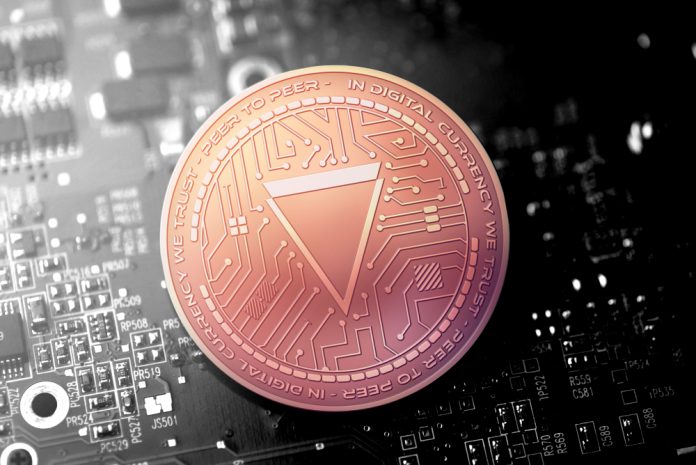 It has been an interesting week for Verge holders. After a major price increase earlier this week, the altcoin has been hit with a pretty steep correction. More specifically, this seems to be a wave of people selling while taking profits, although the overall ongoing bearish momentum isn't helping XVG either. How long this negative trend will remain in place, is a different matter altogether.
Verge Price Struggle Intensifies
Considering how the value of Verge increased by nearly 100% in the span of just a few days, it is only normal that trend cannot be sustained for very long. A correction will always happen after positive momentum, and Verge is no different in this regard. Additionally, the year 2018 has been extremely bearish for all cryptocurrencies, and a negative wave of momentum isn't entirely abnormal when looking at the bigger picture.
In the past 24 hours, there has been a  16.5% USD decline and a 15% BTC decline for Verge. Both trends are very problematic for those who bought at the top while chasing quick profits. It also makes it difficult to determine if and when the Verge price will hit $0.01 again, as that seems very unlikely at this point. As such, the weekend may not necessarily offer much of a relief, although it is too early to make any accurate predictions.
On social media, it seems the big news is how Bithumb enabled Verge trading last night. This is a pretty interesting development, all things considered, as Bithumb usually is somewhat selective when it comes to adding new tokens. As such, one could argue XVG could have been added sooner, but it is better to see the exchange add it eventually rather than continuously ignore it.
[New Coin Listing] Weshow Token (#WET) and Verge (#XVG) will be listed on #Bithumb!

■Timeline: November 29 (Thu), 2018 in the afternoon. UTC+8 (KST)

Visit Bithumb website and trade newly listed cryptocurrencies ☺️
▶ https://t.co/6MRxyQeeQV pic.twitter.com/Q6pxfd46Yu

— Bithumb (@BithumbOfficial) November 29, 2018
There are also a lot of people who have high hopes for the year 2018. Considering how the year 2018 hasn't offered any interesting price momentum despite ongoing developments in the cryptocurrency industry, one has to hope next year will be better. CryptoCrusader expects a big year for Verge now that the hype has gone down and people are finally conducting their own research.
Yes, i really think #verge #xvg is going to do very well in 2019. They are not being hyped by CT influencers anymore but their work and adoption is going to speak for itself. Dyor.

— CryptoCrusader (@crusaderl8) November 30, 2018
When trading signal groups start actively promoting cryptocurrencies, one often knows the negative momentum can't be too far off. In the case of CryptoDealingDesk, they sent out a Verge buy signal a while ago and closed it with 6.5% profit. This is not necessarily sufficient to warrant this current price decline, but it is evident the chasing of profits is still in full effect right now.
Our trading signal service sold #Verge with 6,53% profit.
Connect with @CryptoDealingdeskBot on Telegram to trade like a pro yourself.#Crypto #Cryptocurrency #Bitcoin $BTC #altcoins #Trading
4191 closed trades / 60,25% wins / Total yield 6.961,70% since 2017-10-24

— CryptoDealingdesk (@cryptodealingd) November 29, 2018
As the bearish momentum slowly gains a bigger hold of all cryptocurrency markets right now, there is a good chance the Verge price will not see much of a recovery today. It will mainly depend on what the future holds for Bitcoin, considering how there is a good chance Bitcoin won't see any real uptrend either. At the same time, weekends often offer adverse trading momentum, and it seems this week's edition may not necessarily be different.
---
Disclaimer: This is not trading or investment advice. The above article is for entertainment and education purposes only. Please do your own research before purchasing or investing into any cryptocurrency.
Image(s): Shutterstock.com