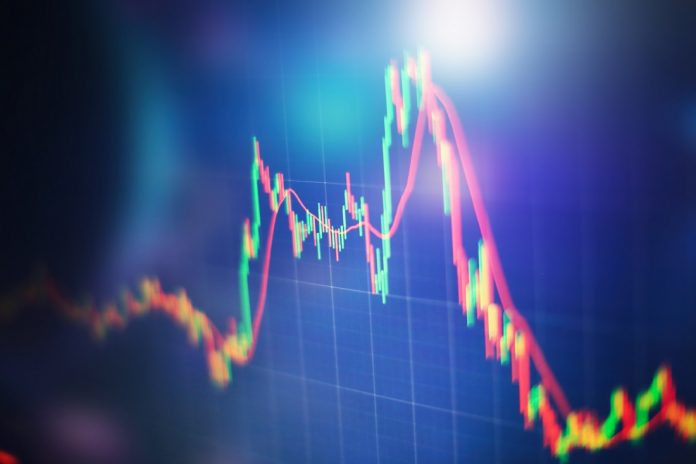 It's often been said that investing in cryptocurrencies is not for the faint-hearted, and in the past few weeks this statement has been proven true. Bitcoin has been on a rollercoaster ride whose direction has been difficult, if not impossible, to predict. After hitting its yearly low just days ago, it showed signs of recovery to reclaim $4,000 and looked set to gain even further. However, the rally was short lived as the currency shed 7 percent today to trade at $3,750. The entire market saw a wave of red, with Bitcoin Cash and EOS experiencing double-digit losses.
Not To Spook You, But It Looks Like It Could Get Worse
Having dropped below $3,500, the lowest since August last year, Bitcoin fought back on Sunday to reclaim the elusive $4,000 level. The upward momentum was especially promising as it was on a weekend, with the 24-hour volume edging towards $7 billion. The new week seemed full of promise.
However, it's been anything but. Bitcoin's unpredictable rollercoaster ride has continued, with any gains made being wiped out just hours later. The currency bounced back from $3,500 to hit $4,100 in hours but then regressed just as quickly to hit $3,650. It then gained $250 in three hours to hit $3,900, but even this couldn't sustain and it has dropped to just above $3,700.
It's this rollercoaster ride that has frustrated many investors. Some experts have predicted that the currency will sink further and could go to as low as $3,000, but expect it to bounce back to close the year above $5,000. This prediction has done little to reassure investors, with many uncertain of whether this is the best time to buy the currency, or if they should wait for it to sink further.
XRP, the crypto many looked at as a safer asset during the crash has also given in, and at press time, the currency was trading at $0.35, down 7 percent in the past 24 hours. Ethereum and Stellar are both down 9 percent to trade at $104 and $0.034 respectively. Bitcoin Cash is down 14 percent, predictably so, to trade at $175.
The crypto that has grabbed the headlines in the past few days however is Bitcoin SV, the Craig Wright-led implementation of Bitcoin Cash. After the fork, BSV was unable to compete with the Roger Ver-led Bitcoin ABC faction and lost by mining power and block generation. This led many exchanges to label ABC as the winner of the fork and gave it the BCH price moniker.
This did little to deter BSV and the currency gained over 220 percent in just the past four days to skyrocket from $37 to $120. The rise was even more significant given the fact that the entire market was sinking. BSV stomped the top 10, displacing Cardano as the ninth-largest crypto by market cap. This effectively pushed perennial top 10 member Monero into the eleventh place.
The overall market force however proved too much for BSV and it has since dropped 17 percent from its all-time high to trade at $99 at press time. Its market cap stands $1.74 billion, just within touching distance of Litecoin's which stands at $1.747 billion.
Image(s): Shutterstock.com