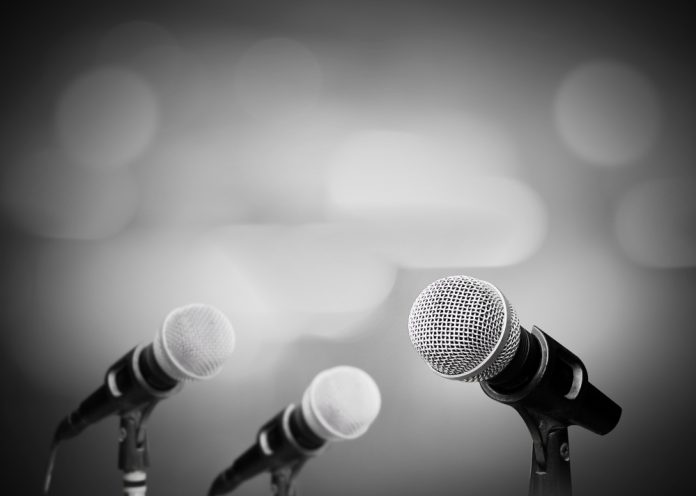 BiteBTC is a Singapore based cryptocurrency exchange. Recently, there has been a thread on bitcointalk accusing the exchange of scamming users and faking trading volume. We reached out to the exchange and got their response on the accusations.
What is BiteBTC?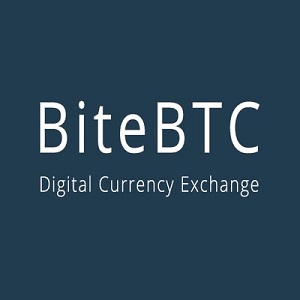 The BiteBTC exchange is based in Singapore and is still relatively new. At the time of writing, it is ranked #65 by average daily trading volume ($10 million), mostly dominated by BTC/USD and ETH/USD markets. The company also offers access to a few smaller altcoins, and seems to be popular among primarily novice users.
The Accusations
The problems users are reporting with the exchange range from the exchange not working properly, faking trading volume, problems with account verification, and a large fee on withdrawals.
BitcoinTalk user Raske summarizes the accusations as follows:
"Now try to withdraw your coins – you'll see why they are scammers. First of all, there is an extra big widrawal fee, this is how this scam exchange (BiteBTC) is working. They attract you with a bigger price of some coins to make a deposit, and there is no volume or there is a fake volume made by bots. Then you get pissed and you withdraw your coins, but the exchange is taking the profit by taking enormous fee on the withdraw. count that scenario now on 1000+ people, and those scammers are getting a big pot of coins every hour…..Stay away from BiteBTC and spread the word around, don't be lazy."
To summarize, Raske believes that the exchange baits users with high prices of certain altcoins created by faking volume. Once traders deposit the coins, they realize there is no volume and when they try to withdraw their funds they get hit with high withdrawal fees.
There are also other complaints about the KYC verification process. One user on twitter goes as far as to claim that if you aren't fully verified you still cannot trade on the markets. BiteBTC claims that you can trade and withdraw up to $2,000 a day with partial verification.
That is a lie. even if you're partially verified you won't be able to trade. I am partially verified but when i tried trading, i always get an error that i need to be fully verified before i can trade in the market!!

— Bessie Mae Desierdo (@Besmae19) August 23, 2018
The Responses
When I reached out to comment from BiteBTC, I received a response within an hour. When it comes to customer support at least we know that they do check their inbox.
Regarding the scam accusations, Bill Morton, BiteBTC Marketing Director believes the rumors are coming from owners of scam-coins who got denied listing on the exchange. He said:
"If you look at the authors of these posts, you will see there [sic] a few active haters."
He continued: "These are owners of scam-coins which we did not allow to increase the volume and value of their coins and thereby mislead our traders and investors. These people have time and motivation to constantly invent more and more "facts" about our activity. If you look at the history of their accusations, they first stated that we don't have any real trader[s] and even don't have the opportunity to trade. The basis of these accusations was the complicated procedure of KYC, which we soon managed to simplify and it became obvious to everyone that these accusations were fake."
One thing I wanted to mention, the verification period might have been quite long prior to August 17th. On that date BiteBTC released a statement saying they simplified their KYC process which should make for faster verification time as of right now.
The above addresses accusations about the exchange being a scam, what about the fake trading volume? Morton says:
"Then they switched to fake volumes. However, we have more than 70k traders, there are a number of large traders from Singapore and almost 20k subscribers on Twitter. [These are] real people and it's easy to check – every [] Twitter campaign collects at least 1,000 likes."
"Our Alexa Rank (125k) is higher than most exchanges, which indicates the high traffic of our site."
Finally, BiteBTC addresses the comments about high withdrawal fees:
"A separate theme – is a high withdrawal fee. In fact, we adhere to the rule that the fee should be about $5 in most cases. This rate includes multi-level verification of each withdrawal to prevent theft of funds from the exchange. This is the manual labor of our employees. Many exchanges don't pay so much attention to security and are ready to withdraw funds instantly. But are traders who trust their funds to the exchange expect this? Don't they worry that someone will be able to withdraw their money in case of an error? Are they willing to pay a small fee and be sure that their funds are safe?
Our fees have not changed for a long time and are always available on the site: https://bitebtc.com/pricing/"
What Do You Think?
So there you have it, now you have both sides of the story. What do you think about these accusations? Is BiteBTC legit? Let us know in the comment section below.
Image(s): Shutterstock.com