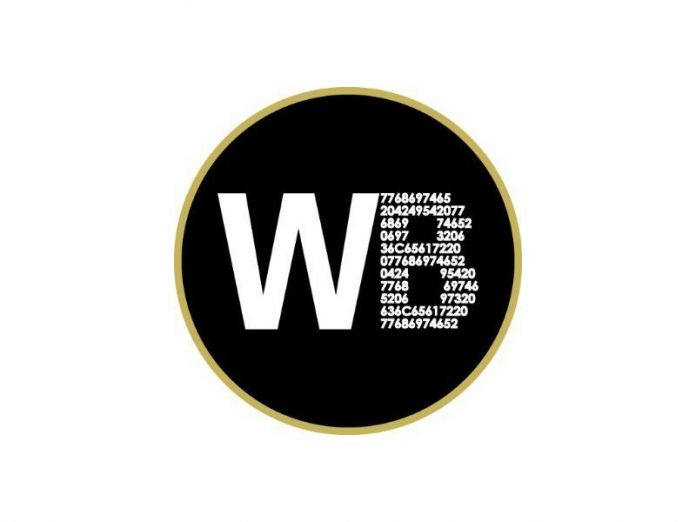 Crypto margin trading has grown tremendously since the last few years. Bitcoin margin trading alone was worth $10 billion in 2014. In 2019, it grew to a humongous $100 billion. It means bitcoin margin trading alone saw a growth of 1000% between 2014 to 2019. 
The crypto exchanges and trading platforms are bringing in new trading instruments. They are doing this to attract new users. Margin trading is one of the main trading instruments offered in the crypto market today. Hence, many crypto exchanges are getting into this lucrative segment. 
Why would the traders go for crypto margin trading? It's because they are truly at a benefit when using crypto margin trading. The foremost reason is that a trader can gain a larger number of profits from it. It is because of the greater relative value of trading positions.
A trader will also benefit from diversification. Margin trading allows traders to open several small positions. They can do it at a relatively smaller amount of capital. A margin trading account makes it easier for traders to open positions quickly. The good news about this is that they don't require a large sum of money to invest in it. 
Current Market Scenario of Margin Trading
Undoubtedly, the crypto margin trading market is huge and very lucrative. Regardless of it, there are only 15 to 30 platforms in the market that provide access to derivate markets and trading with leverage feature. 
Regardless of this demand, only 15 to 30 platforms, which provide access to derivative markets and an option to trade with leverages, make up the global crypto margin trading market. Of this figure, just 5 exchanges, including Bitmex, Bybit, FTX, Bitfinex, and Deribit, provide a full-fledged margin terminal with advanced trading tools.
The current market is dominated by a few leading players like BitMex, ByBit, Deribit, FTX, and BitFinex. Previously, only these five platforms use to offer a full-fledged margin terminal. Their margin terminal also comes with advanced trading tools. However, New players like WhiteBIT have entered the market to challenge the established players. 
Let's compare one of the established players from the crypto margin trading market with a new entrant. It will give an idea about how new exchanges are competing with established players like BitMex. Let's compare BitMex with WhiteBIT here.
Target Market
BitMex is one of the leading players in the crypto margin trading space. In fact, BitMex and OKEx have a 50% market share of bitcoin merging trading segments. BitMex's key markets are Asia and Western Europe. It is also mostly focused on these markets. 
WhiteBIT, on the other hand, is focused on Europe and CIS markets. But, they operate on a global scale. WhiteBIT would be the first exchange with a competitive margin trading terminal in the CIS market. 
Leverage Offered
Currently, traders are able to leverage up to 100x on BitMex on some of the products. It means that a trader can purchase up to 100 bitcoins by backing it up with only 1 bitcoin. Bitmex employs Auto Deleveraging in its merging trading option. It reduces profits from leveraged positions in some rare cases. Auto Deleveraging initiates when a liquidated order cannot be executed. 
Whereas, WhiteBIT has promised up to 25X leverage at the moment. It will certainly be beneficial for the traders that are looking to multiply their profits. But, WhiteBIT has currently flagged off its MVP with only 5X leverage. Hence, a trader would be able to leverage up to 5:1. It would enable them to increase their profits fivefold through borrowed funds. 
Market Standing
BitMex was founded in 2014 in Hong Kong. It was founded by Ben Delo and Samuel Reed. The Seychelles-based cryptocurrency exchange also offers derivative trading options to its users. BitMex currently sees $3 billion in daily trading volume. 
WhiteBIT has been in operations since 2018. They too have established themselves as a secured and safe exchange for the crypto community. The current user base of WhiteBIT stands at 180,000. Of these, 35000 are active traders. 
Security
On security parameters, both BitMex and WhiteBIT have largely undertaken a similar set of practices. Both of them store crypto assets in cold wallets. WhiteBIT has disclosed that they store 95% of its assets in a cold wallet. Bitmex hasn't disclosed the exact percentage of it, as of now. 
Currencies Available 
BitMex does allow trading of crypto/fiat currency pairs. However, bitcoin is the base currency of the Bitmex platform. BitMex doesn't allow withdrawal or deposits in fiat currencies. Regardless of which fiat or crypto pair one trades, BitMex also shows the profit or loss in terms of bitcoin only. 
The margin trading terminal of WhiteBIT will feature Russian Ruble, Ukrainian Hryvnia, Euro, and Turkish Lira. It proves WhiteBIT's commitment to the CIS market. WhiteBIT team is also planning to incorporate crypto pairs such as Ether, Litecoin, and Ripple soon. 
Withdrawals 
BitMex currently processes withdrawals once a day. They also process withdrawals share at 13:00 UTC on a daily basis. Unlike BitMex, WhiteBIT processes all user requests within 3 minutes. WhiteBIT even processes withdrawals within 3 minutes. 
Conclusion 
The increasing interest in margin trading among traders is attracting new players in the space. Today, the margin trading market is dominated by a handful of players. However, the traders are likely to benefit further by the entry of well-established players such as WhiteBIT. Hence, the crypto margin trading market will keep up its growth momentum.