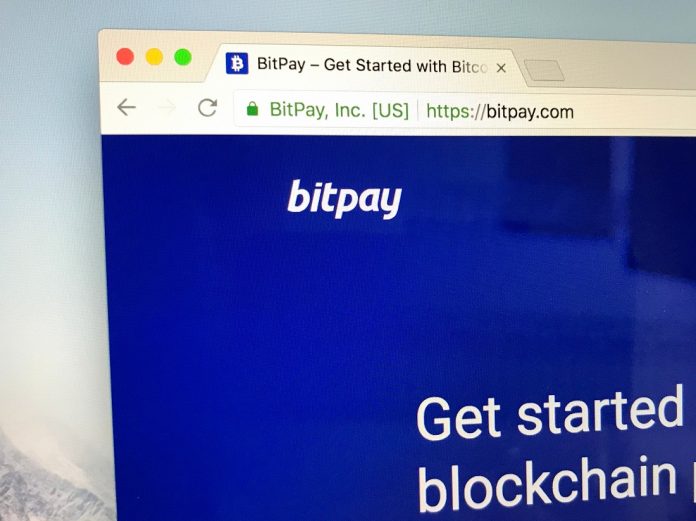 In a press release today, Bitpay – the largest bitcoin payment provider – announced that they are now supporting settlement in two more currencies: Circle (USD) Coin, and Gemini (US) Dollar.
The decision to add settlement in stablecoins makes perfect sense during these volatile periods. It allows merchants to avoid any market volatility by converting payments received in BTC or BCH to a stablecoin.
Stephen Pair, co-founder and CEO of BitPay said:
"The introduction of the USDC and GUSD stable coin offers BitPay customers a new alternative to holding Bitcoin and Bitcoin Cash by offering a stable coin option."
One factor to keep in mind is the fact that it was already possible to avoid volatility using BitPay, merchants just had to settle all incoming payments straight to a bank account. With the new addition, those merchants that could only settle in Bitcoin can now receive GUSD or USDC deposits, essentially hedging Bitcoin. Another advantage to receiving deposits in cryptocurrency vs a bank wire is the fact that BitPay processes crypto settlements 365 days year, including weekends.
About GUSD
As you might have guessed, the Gemini dollar (GUSD) is native to the Gemini exchange. Launched in September 2018, you can deposit GUSD into Gemini and instantly convert it to USD at any time. GUSD is an ERC20 token and is also listed on a few other exchanges. You can find GUSD/BTC trading pairs on: Bibox, HitBTC, and The Rock Trading and more. The current supply of GUSD sits at roughly $1.2 million, and each Gemini Dollar is backed by a real dollar which is held in a State Street Bank and Trust Company.
About USDC
Similar to GUSD, USDC is an ERC20 token. It was also launched in September in 2018, but has much more coins in circulation, currently at $12 million. Other than being accepted on Circle, USDC's trading volume comes from Poloniex, LATOKEN, and KuCoin. As a money service business, Circle is fully regulated and has a BitLicense. Each Circle dollar is backed by USD deposited into an accredited bank. Those funds get regularly audited to ensure a 1:1 ratio with USDC.
About BitPay
Founded in 2011, Bitpay is the largest Bitcoin payment processor. Last year, BitPay reported that they are on track to process over $1 billion in volume for the year. In addition to being a payment provider, BitPay also has products such as the BitPay Wallet and the BitPay Prepaid Visa® Card.
Image(s): Shutterstock.com