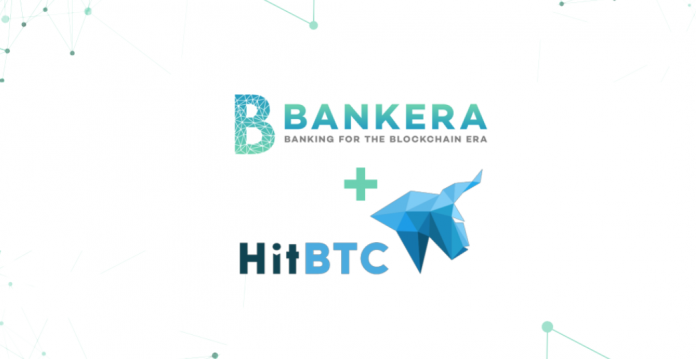 Satoshi Nakamoto's Bitcoin and the resultant explosion of cryptocurrencies has shaken the very foundations of traditional banking and financial services globally. Some countries have embraced the dawn of digital money, while some have outright banned them.
Disclosure: This is a Sponsored Article
The reason lies in the fact that cryptocurrencies bypass the expensive and time consuming traditional money channels. Their adoption is seen as disruptive practice. Unless banks and other financial institutions embrace the technology, their mass adoption as money is not possible.
Bankera: Bringing Blockchain To Banking
Bankera is a Caribbean based blockchain startup that understood the tussle between traditional finance world and the cutting edge blockchain one. They knew that blockchain technology is here to stay, and that the banking sector's centuries of establishment means they will not erode quickly either.
The solution to this standoff, according to them, is simple: Merge the two rivals.
The result is Bankera, a digital blockchain based bank. The decentralized bank is actually a fork of SpectraCoin, itself a blockchain based digital financial service that has over 5 years' existence in the industry and well over 860,000 active customers. The fork was deemed necessary by the Bankera team since SpectraCoin is primarily designed to be a payment solutions provider. With Bankera's fork, it brings in sorely-missing banking solutions for the masses.
BNK's HitBTC listing
Bankera has listed its token on the popular crypto exchange HitBTC. The BNK will be initially available for trade in three pairs, BNK/BTC, BNK/ETH and BNK/USDT.
The BNK is already a very sought after token, evident from the fact that during its distribution event, more than a 100,000 investors funded it. With the listing on HitBTC, other investors who missed the chance will have another one to trade the BNK token.
Bankera Offerings
The decentralized bank offers a range of services, including:
E-wallet

: A gateway to different blockchains, customers will be able to use an inter-chain technology, allowing off-chain and cross-chain transactions. This means that a BNK token holder can pay and receive funds to other compatible chains in an easy and cheap way. The wallet is available in iOS, Android and Windows Phone platforms.
Debit Card

:

Bankera

Cards will allow account and wallet holders to spend their funds anywhere in the world where traditional credit and debit cards are accepted. The cards will be available in regular plastic variety, or digital ones.
Payment Processing

:

Bankera

acts as a complete payment processor that will allow businesses to accept online and digital payments, without the need to delve in to the complexities involved. Integrations in businesses include e-commerce plugins to APIs.
Exchange

: Set to launch in the coming months, the digital exchange of Bankera will offer a multitude of tokens and digital assets for trading, such as BTC, ETH, NEM, ERC20 and NEM Mosaic tokens. Trade pairings with their native BNK token will be free.
For more information on the blockchain banking channel, visit their website: https://bankera.com/
Image(s): Shutterstock.com