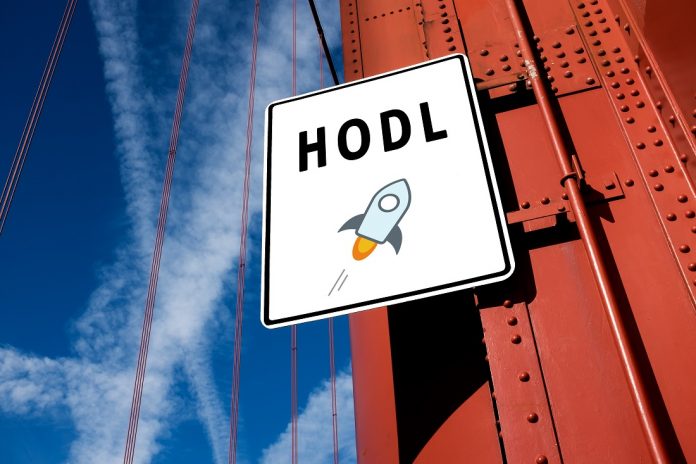 It does not happen all that often popular cryptocurrency wallet providers airdrop a boatload of tokens. In the case of Blockchain, one of the world's leading cryptocurrency wallets, the airdrop makes a lot of sense. Their upcoming support for Stellar's XLM allows the company to give away $125m worth of this asset to users.
Free Money Comes to Blockchain Wallet Users
It is quite interesting to see how Blockchain will be given away millions worth of XLM tokens to wallet users. Although Stellar has given away a lot of its tokens in the past successfully, that usually doesn't pertain to cryptocurrency wallet solutions. Instead, previous airdrops have always been handled by exchanges and trading platforms first and foremost.
This time is a bit different, although the decision also makes a lot of sense. More specifically, Blockchain Wallet is integrating support for Stellar Lumens this week. To make sure users can enjoy that functionality to the fullest, the company has decided to airdrop free XLM to all users who sign up to participate in this event. The funds comes, by the look of things, directly from Stellar, who are intent on making XLM become a more liquid asset overall.
It is evident airdrops are an integral part of the cryptocurrency ecosystem. This is especially true when that airdrop does not require any real action on behalf of the potential recipients. Most users simply want their free tokens deposited into their wallet with no questions asked. That is not always possible or even the best course of action, although this particular giveaway seems to check all of the right boxes.
Blockchain explains their decision as follows:
"We're starting with Stellar because its network is built for scalability. Its token, XLM, enables quick, low cost, worldwide transactions, even when millions of people are using it at once. Stellar can even create custom tokens representing real-world or virtual goods and services. Lastly, Stellar has a world class development community and a vibrant, functioning ecosystem."
It is worth noting Blockchain is also partnering with a few different organizations to make this XLM airdrop even more successful. That includes Network for Good, Code.org, and so forth. More partnerships can make cryptocurrency reach new levels of adoption, something that is direly needed in this day and age. Overall interest in cryptocurrencies and digital assets is far from where it should be at this time
It is a bit unclear when the XLM airdrop will take place exactly. The Blockchain team has set up a dedicated page to allow users to sign up with their registered email address, although no further specifics are provided at this time. Funds should, under normal circumstances, be distributed in the coming weeks. The current wallet doesn't effectively support XLM yet, at least on Android.
Image(s): Shutterstock.com