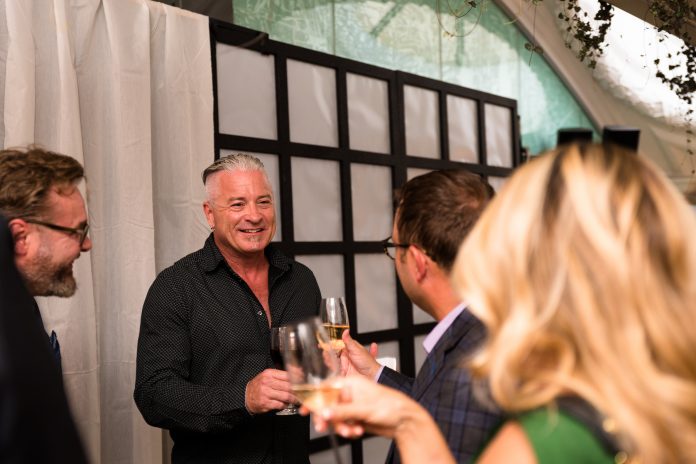 Our Expert
Calvin Ayre is the founder of the original Bodog online gaming enterprise, and creator of the global BodogBrand. As online gaming's popularity surged, Ayre landed on the cover of Forbes magazine's 2006 annual Billionaires edition and Star magazine's "Most Eligible Billionaire Bachelors" list in late 2007. As an industry pioneer, online branding icon, and serial entrepreneur for online gaming you may ask what made him turn his efforts and get heavily involved in cryptocurrency?
Why we chose him to answer your questions
Andrew O'Hagan published a writer's account of the background behind Craig Wright publicly asserting himself to be Satoshi Nakamoto, the "inventor" of Bitcoin cryptocurrency. Wright revealed Ayre to be part of the business operation behind this affair, possibly even its ultimate organizer and the financial backer of the $30 million acquisition and development of Craig Wright's assets.
Ayre is the most famous Bitcoin Cash (BCH) supporter with the largest BCH mining operation and in August 2017, he acquired cryptocurrency news site Coingeek.com…you will find out why below he has turned CoinGeek's focus to support BCH. Ayre has dedicated significant amounts of his investment funds towards creating a Bitcoin Cash mining operation by purchasing both hardware and software in order to help grow the BCH hashrate. Ayre's mining operations Coingeek (dedicating its hashpower to the Bitcoin Cash blockchain only) became the world's largest Bitcoin Cash miner surpassing BTC.top as verified by community-driven Bitcoin statistics leader Coin Dance.
Ayre's Media Group and Bitcoin.com's Roger Ver issued a joint press statement stating that Bitcoin Cash (BCH) is the only Blockchain that can do it all.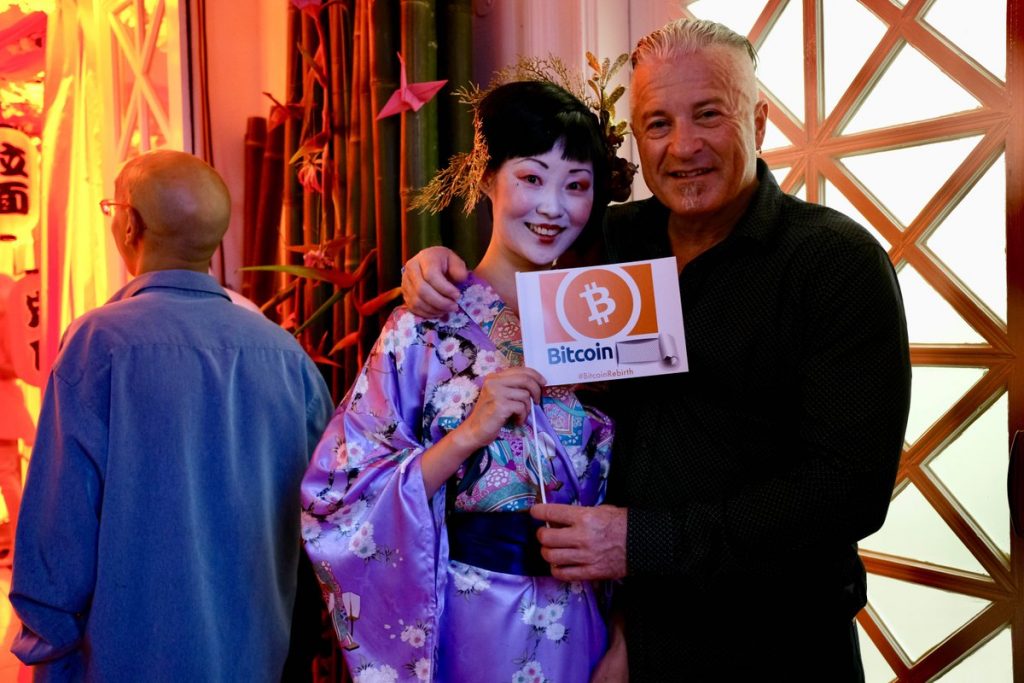 Your Questions
In the most recent Ask The Expert we gave you the opportunity to ask Calvin Ayre the questions you really wanted him to answer. So, I followed up with him in London to get his thoughts on the plethora of topics you, the NullTx community, sent in from personal to professional.
Q:What is the most drastic change for the world you believe will happen in the future of crypto and how quick do you think it will happen? from NullTx reader MondayMcFly
A: Well without sounding like a broken record I believe very strongly that Bitcoin BCH is the future of all cryptocurrency, certainly those that agree with the original White Paper should be on board with BCH. It is also, surely, just a matter of time before merchants see this is the best of option for them of any currency or payment method because it's the one that costs them the least. So, that change will happen organically. How quick? That really is 'how long's a piece of string stuff', sadly.
Q: Is it a concern that Bitcoin's hashpower is now controlled by only a few entities/mining pool? Is Bitcoin still decentralized? from NullTx reader Wihan Ju
A: We (CoinGeek) have just received confirmation that we will be the official distributor of the new ASIC mining rigs being created by Squire Mining. Not only will these make mining more accessible but also far more efficient for both the user and the environment so hopefully this will be a game-changer in expanding the mining pool. CoinGeek is distributing power as we do agree that Bitmain and their fully-funded Dev team Bitcoin ABC have way too much power now and that this is bad for Bitcoin.
Q: What made you decide to turn CoinGeek's focus towards BCH? from NullTx reader CryptoDawg
A: Bitcoin is supposed to be a low-fee, digital currency. BCH is the only one that is. Terrifyingly simple, really!
Q: Why is Craig Wright trying to fork BCH? Do you support it? Are you and Craig no longer on the same page? sorry 3 questions in 1 hahaha. from NullTx reader The Real Satoshi"s Vision
A: He is not trying to fork at all. This is an election, not a fork, to quote Eli Afram – who incidentally refuses payment when he writes for CoinGeek: "Unlike a national election for presidency, it is not 1 human = 1 vote. It is 1 CPU = 1 Vote. This means, it comes down to hash power" Craig & I are friends first and foremost but there's no falling out – we've only ever really disagreed about which wine to choose! Bitcoin needs to adopt the internet model of locking base protocol so that innovation can explode on a stable platform, so what Craig and I want is to stop the current devs from tinkering which means continuing to fork. Craig, most of the other miners, and I, are not forking, we want to stop others (Bitmain) from forking away from Bitcoin.
Q: How are you so connected in Antigua? from NullTx reader TorontoXX
A: That is a longer story but, essentially, it started with the weather and the beaches and then you realise they have the infrastructure for so much more than tourism. As a result, it was impossible not to invest there and now I can prove that having state-of-the-art offices here really works I want to help spread the word. My role as an economic envoy just makes that role more official. Find out more about Champion Place, a new state-of-the-art BPO office in Antigua.
Q: What happened to BCH that was received by exchanges after the fork but not distributed to users (such as Gemini)? from NullTx reader Twinklevoss Wins
A: I can only assume lost or kept by the exchanges.
Q: Why is the question of which one is the real bitcoin between BCH and BTC decided by a Street Fighter game? Can we do best 2 of 3? from NullTx reader Natoshi Nakomoto
A: HA! We wanted to put the message out in a way that spoke to a wide range of folk and made it simple to grasp. It was short, sweet, simple and, I hope, effective. BCH is the only Bitcoin based on the original white paper however. BTC forked to segwit Technology and a different business model of digital gold and is no longer money and, therefore, not Bitcoin.

Q: I know Bitcoin Cash says it's aligned with Satoshi's original vision of a peer-to-peer electronic cash but most forks think they are solving the problems from the original… what is the problem with both existing and Bitcoin Cash saying it's Bitcoin? from @jeremyhawley reddit
A: One (BTC) is not only segwit technology but also has an average transaction fee of $12, BCH is $0.02…if you're selling coffees at $3 then BTC ain't going to work as a currency is it?
Q: How does Ayre respond to his charges in money laundering and what steps is he taking to act as a responsible actor in crypto now? what will he do to remain reliable and undo his bad rep? from @vhb17 reddit
A: The fact that the US dropped all charges against me is an extremely powerful vindication but also (documents attached) the original indictment was illegal under international law anyway. But you will also find that the Bodog brand had the best record of any betting company on the planet for paying customers not to mention the best customer service year after year. It's that business detail that I am known for within the gaming industry and I am extremely proud of my track record in the gaming industry.
Q: How did Ayre earn the title "billionaire bad boy?" from @sparklefairy15 reddit
A: I enjoy life and some people see that as 'bad' but they are often the people that have skeletons in their closet (sometimes literally) I am open about how I live my life…is that 'bad'!?
Q: Do you think bitcoin/crypto wealth will ever be able to translate into serving philanthropic purposes? Or will it remain a medium for personal fiscal gain? from @bananahamock15 reddit
A: It already does: Bitcoin Cash Charity Donations
Q: What advice would Ayre give to someone hoping to invest/get their start in the crypto currency world? from @123cherrybomb reddit
A: I think having a foot in all aspects is a good way to see all sides: mine a bit, trade a bit and, of course, use it to pay for things…I will only do business with people who accept BCH and once they are 'in' they get it. Look at your business, you do the same, only trade in crypto and its done you no harm!

Image(s): Shutterstock.com