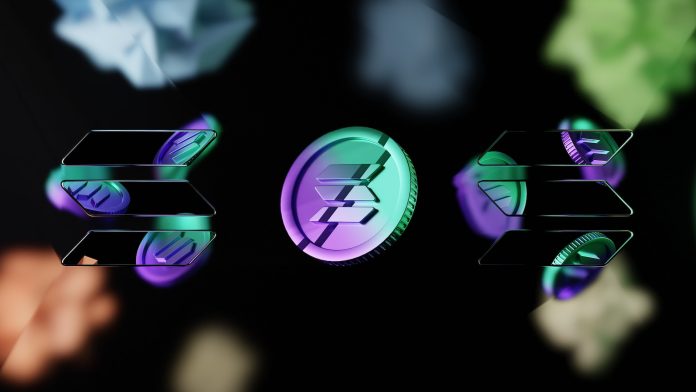 The close association between FTX and Solana, including investments and integration, proves detrimental as funds and users leave the platform. FTX-owned hedge fund Alameda Research acquired a significant portion of SOL. The Solana Foundation also had exposure to FTX-related assets, now stuck on the bankrupt exchange.
What is Solana?
Solana is a blockchain platform for dApps, DeFi, and NFTs. Its focus on scalability sets it apart from the rest. It can handle extraordinary speeds (TPS) of 50,000+ through the use of its unique Proof of History (PoH) consensus algorithm. The platform deploys Solana Javascript API, Command Line Interface, and Web3.js library to build dApps and smart contracts using various programming languages. Solana is an attractive platform for those interested in the rapid processing of transactions and building or investing in the DeFi sector.
Avorak AI
Avorak deep learning insights help traders read the market sentiment and analyze FTX's effect on Solana (SOL). Avorak Write is an AI-powered writing tool that helps users create high-quality content with ease. The platform assists content creators in creating engaging product descriptions and other forms of written content quickly and efficiently. Avorak Write uses advanced natural language processing (NLP) and machine learning algorithms to analyze data and extract important insights and trends. The platform then generates customized recommendations and suggestions based on a user's preferences and requirements to improve the quality of their writing. Avorak Write is also highly customizable, allowing users to tailor the platform's suggestions and recommendations to their style and tone. This means that users can input specific requirements or preferences, such as the length of the article, the target audience, or the type of writing. Avorak Write then generates content in line with these specifications, ensuring that the final product is suitable, informative, and entertaining.
Avorak ICO is now in phase six, with one AVRK priced at $0.235, showing a significant increase of 291.67%. ICO holders are rewarded with bonuses, Beta access, and priority staking, enabling them to secure early access to the platform and maximize their returns. The platform plans to launch AVRK at $1 before listing it on major cryptocurrency exchanges like Abit, PancakeSwap, Coinsbit, and LAToken. This will allow the AVRK token to reach larger investors, increase liquidity, and potentially lead to further price appreciation.
Avorak Trade is an advanced AI-powered tool designed to help traders analyze market trends and make better investment decisions. The platform is specifically designed to monitor markets 24/7, identify positive signals, and capitalize on them in real-time, allowing users to benefit from market opportunities as they arise. Avorak Trade can work tirelessly, analyzing massive amounts of historical and present data to identify profitable trading opportunities. By using advanced machine learning algorithms, Avorak Trade can detect patterns and trends that are not apparent to human traders, resulting in more accurate predictions based on comprehensive and accurate data. Avorak Trade is user-friendly.
Is Solana a Good Investment?
The recent collapse of the cryptocurrency exchange FTX has left many questioning the stability and future of many altcoins, including Solana. Despite this setback, optimism reigns among the Solana community about its recovery. One tool that may be useful in predicting Solana's future performance is Avorak AI, which provides deep-learning insights into the cryptocurrency market. By analyzing market trends and making accurate predictions using advanced machine learning algorithms, Avorak AI may be able to provide valuable insights into Solana's future price performance and whether it can overcome the FTX collapse. 
Find more information on Avorak AI and its ICO here:
Website: https://avorak.ai
Buy AVRK: https://invest.avorak.ai/register 
Disclosure: This is a sponsored press release. Please do your research before buying any cryptocurrency or investing in any projects. Read the full disclosure here.
Photo by GuerrillaBuzz on Unsplash