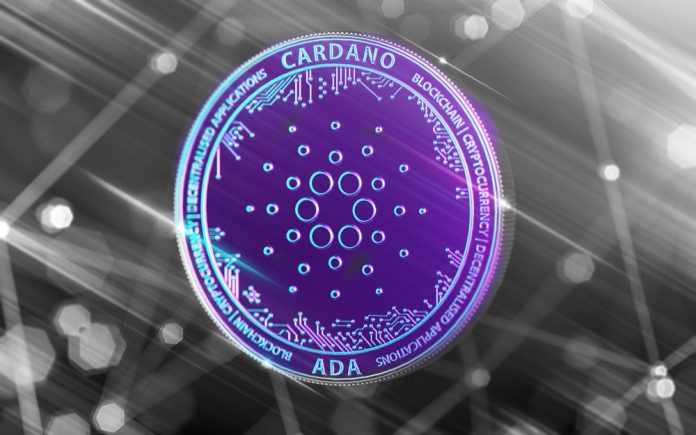 The cryptocurrency and digital asset markets are fluctuating wildly today. Although the day kicked off in the red, some positive momentum has become apparent. Even so, the hourly charts look incredibly abysmal, which is only to be expected at this time.  The big winner in the top 15 so far is Binance Coin, although Cardano is also rising rather quickly.
Cardano Price Looks Healthy Again
Over the past few weeks, very people seemingly discussed Cardano and its price. That is not because the project has ground to a halt, but rather because bearish market pressure tends to make people overlook ecosystem developments. Now that all markets are on the mend again – at least, temporarily – the discussions pertaining to Cardano are slowly turning back toward the technology rather than just the price.
Speaking of the Cardano price, it seems as if a small rebound is forming on the charts right now. More specifically, there is a 4.4% gain in USD value, combined with a 2.2% increase in BTC value. Although both increments are small in size, they do signal something positive is brewing. How long this positive feeling will remain in place this time around, is a different matter altogether.
A few interesting developments can be found on Twitter. First of all, a few Cardano enthusiasts celebrated at PlutusFest last week. Some of the ecosystem's major players attended this event and tried to reach out to the community through this venture. The overall response to PlutusFest has been nothing but positive, which seems to confirm there will be more developments for this ecosystem over the coming twelve months.
#PlutusFest was amazing. I had the chance to discuss with members of @InputOutputHK, @emurgo_io, @CardanoOf, @CardanoEffect and @Cardano. I will make contents in french about #Plutus and #Marlowe. 2019 will be a great year for #Cardano !

— Q (@wnipos) December 12, 2018
The second piece of important news is how there is a new exchange listing ADA as a trading market. More specifically, Thailand's BitKub trading platform is paying a lot of attention to Cardano as of right now. Given the company's bridge to fiat currency, this can result in some interesting market shifts for Cardano as a whole. Exchanges need to keep tabs on potential projects at all times, and it seems BitKub is doing exactly that.
#Cardano – สารบัญเหรียญhttps://t.co/MxXRGCmXtt มีสารบัญเหรียญแล้วนะครับ เราให้ข้อมูลเกี่ยวกับเหรียญทุกเหรียญที่ถูกลิสบน เว็บไซต์ของเรา เพื่อเป็นข้อมูลเพิ่มเติมให้แก่ลูกค้า

Trade > https://t.co/WzLKUGQzs7https://t.co/xYOEwwM2ZX#ADA #Bitkub #Blockchain @Cardano

— Bitkub.com (@BitkubOfficial) December 12, 2018
Alphabet Algebra has some very clear yet interesting visions for cryptocurrencies and digital assets moving forward. According to this user, Cardano is designed to be more secure for money transfers than any other existing network. As such, there may be some rivalry with XRP and Ripple's technology in the future. An interesting battle to look forward to, as competition will ultimately benefit consumers and corporations alike.
#XRP was designed for use by banks and other institutions to make international money transfers faster and cheaper. #Cardano's creators seek to build a next-generation blockchain that's more secure than existing networks for money transfers

— Alphabet Algebra (@AlphabetAlgebra) December 12, 2018
As is always the case in this volatile industry, a temporary trend doesn't mean markets will keep evolving in that direction. The year 2018 has seen numerous temporary uptrends which turned into steep losses shortly after. As such, one has to be wary when looking at the current Cardano price. The $0.03 level has not turned into new support by any means, although the day is far from over.
---
Disclaimer: This is not trading or investment advice. The above article is for entertainment and education purposes only. Please do your own research before purchasing or investing into any cryptocurrency.
Image(s): Shutterstock.com