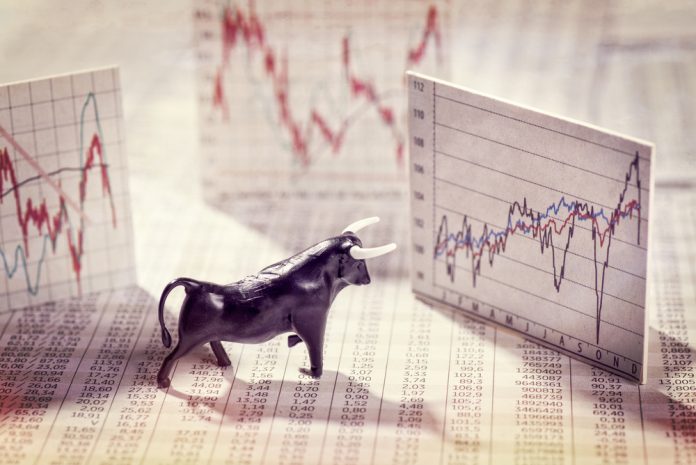 A lot of speculators and traders keep a close eye on the XRP price these days. Unlike other markets, XRP has proven to be a far more stable asset than most, if not all, cryptocurrencies. That is always interesting to keep an eye on, as XRP can also be used to determine how the momentum will evolve for all other markets. So far, the daily momentum looks promising.
XRP Price Goes in the Green Again
It is always interesting to see how different markets respond to the current overall price momentum.  Very few markets tend to buck the overall trend, either for better or worse. In the case of XRP, the digital asset tends to do its own thing regardless of what Bitcoin is doing. That has been a very remarkable trend first and foremost, although it can also be a positive trend when looking at the bigger picture.
Over the past 24 hours, there has been an interesting shift where the XRP price is concerned. More specifically, there is a very small uptrend in the USD value, which keeps the price near the $0.305 level. Additionally, there is another 1.2% gain in BTC value, which pushes the asset closer to the 9,000 Satoshi range once again. There is still a lot way to go in this regard, but it seems the asset is inching ahead over the past few days.
On social media, there is a lot of attention for XRP. More specifically, it would appear TD Ameritrade is still exploring different options pertaining to this digital asset. While the firm has not confirmed which options they are interested in right now, they have not given up on incorporating this asset into its products and services. An interesting development, although one that might not impact the price all that much.
$xrp #xrp this is big news pic.twitter.com/I8QSOWXmuY

— CRYPTO BALLIN (@natclassic) December 12, 2018
TheRealHindle is looking forward to the next bullrun in the world of cryptocurrency and digital assets. It is safe to say virtually everyone involved in this industry is craving some positive momentum right now, although that doesn't necessarily mean it will materialize anytime soon. After all, there have been significant doubts in terms of which markets will rise in value over the coming weeks and months. XRP May very well be leading the pack, but that is merely speculation at this point.
The next bull run will be epic! #xrp #trx #Holochain #crypto #XRPthestandard

— TheRealHindle (@Hindle43985508) December 12, 2018
Additionally, there is still an ongoing push to get XRP listed as a base currency on more exchanges. Sujith wants to see Binance embrace this asset in quick succession, albeit there are still some concerns over the asset in question. After all, it remains unclear if XRP will be treated as a security in the US and the rest of the world.
@cz_binance – So can we expect #XRP as base on binance exchange 😀😀

— Sujith (@itssaisujith) December 12, 2018
Based on the current XRP price momentum, it seems evident the current stability will remain in place first and foremost. There may not necessarily be any real uptrend moving forward either, although that doesn't have to be a bad thing by any means either. For now, stability is more important for any market than quick gains and steep losses. As such, no real XRP price changes are expected in this regard.
Disclaimer: This is not trading or investment advice. The above article is for entertainment and education purposes only. Please do your own research before purchasing or investing into any cryptocurrency.
Image(s): Shutterstock.com