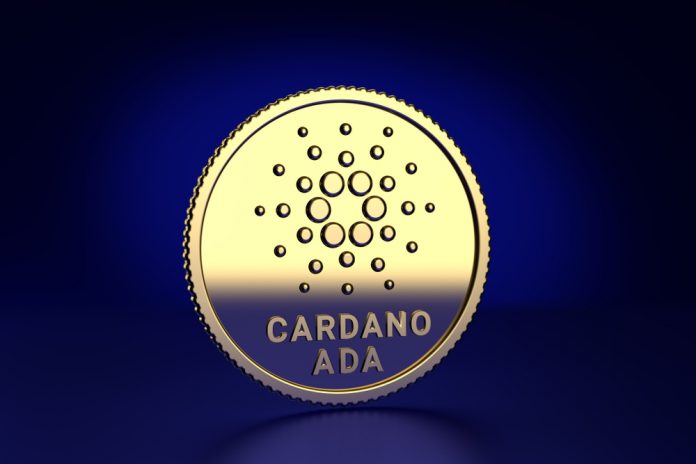 After what appeared to be a promising start for all cryptocurrency markets last night, the reality has set in once again. Most major currencies are suffering from slight bearish pressure. So far, this has not affected the Cardano price all that much, as the altcoin is still going strong.
Cardano Price Trucks Along Nicely
With the Bitcoin value going in the red once again, it is a matter of time until all other altcoins are dragged down with it. For most of the top currencies, that process has already become rather apparent. Some exceptions remain, for the time being. The Cardano price, for example, is still up by 5.8% over the past 24 hours despite Bitcoin losing a bit of value in the same time span.
This modest gain has also pushed the Cardano price back to the $0.135 mark. Albeit this is still a very long way removed from the all-time high of over $1.2, one has to welcome these brief moments of reprieve with open arms whenever they arise. The year 2018 has been very bearish for all cryptocurrencies and it has driven the Cardano price in the dirt. Recovering from such a major market onslaught will take a lot of time.
To accommodate these USD gains, the Cardano price is also thriving thanks to an increase in the ADA/BTC ratio. Over the past 24 hours, this ratio has improved by 6.32% in favor of Cardano. With this strong gain, any decline in Bitcoin value is negated. As such, it allows the Cardano price to remain relatively stable and even gain a bit more value until Bitcoin effectively recovers.
Similar to previous weekends, the overall cryptocurrency trading volume looks far from impressive. It seems to be a matter of time until this figure drops below $10bn once again, which usually doesn't bode well for the various cryptocurrency markets. In the case of Cardano, the coin has noted $98.69m in 24-hour trading volume. A respectable number, although one that is not necessarily sufficient to maintain this current price trend.
Binance is currently in firm of control of the Cardano trading volume. Its BTC and USDT pair combine for over 51.6% of all trades in the past 24 hours. Upbit's KRW market comes in third place with another 22.12% of all trades. Huobi's USDT pair and Bittrex's BTC market complete the top five, albeit they both play a less important role in the current proceedings.
Whether or not the Cardano price can remain in the green all day, remains unclear. The current momentum remains rather positive, but it is evident Bitcoin isn't having the best day today either. Depending on how the price of the world's leading cryptocurrency evolves, it may very well drag the Cardano price down with it before the day is over. This weekend will seemingly not have a positive impact on most cryptocurrencies.
Image(s): Shutterstock.com