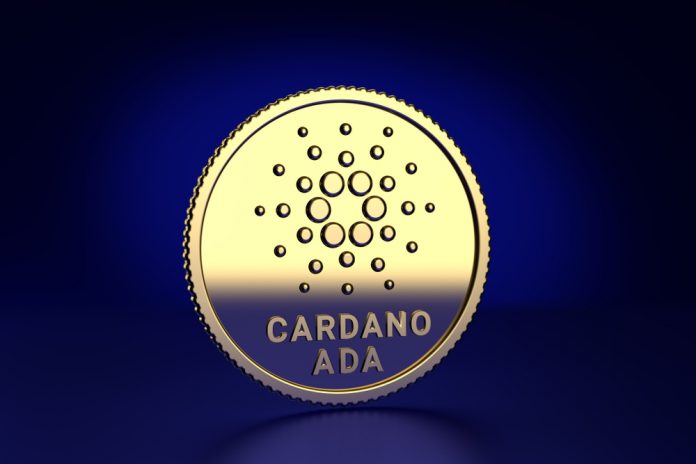 The cryptocurrency markets are seemingly going through a small uptrend as of right now. Although it remains to be seen how long the momentum can last, the Cardano price notes some decent-sized gains. Thanks to these developments, it appears to be a matter of time until Cardano's value surpasses $0.07 once again.
Cardano Price Shows Signs of a Rebound
It is always interesting to see how different cryptocurrency markets tend to behave. More often than not, everything relies on the Bitcoin momentum first and foremost. This is rather obvious when looking at the Bitcoin Dominance Index, which remains very close to the 55% level, for the time being. This usually doesn't bode well for altcoins, but it can also help move things along.
In the case of the Cardano price, its most recent uptrend started materializing when Bitcoin finally rebounded a bit. That is an interesting sign. although it also raises the question as to how things will evolve in the coming days. Cryptocurrencies have been extremely volatile for quite some time now, and it seems there will be no improvements in sight.
The Cardano community is quite keen on keeping tabs on the price momentum. Technical analysis will be one's friend in this regard, although the opinions tend to differ quite a bit. TradersDungeon is convinced the Cardano uptrend will not last long an result in another correction fairly soon. How low the price will go, remains to be seen.
$ADA – Pay attention towards what your doing when you trade breakouts

We will land to the bottom of our range again 🤷🏻‍♂️#cardano pic.twitter.com/KVnfXAvfLb

— TD Sniper ⊕ (@TradersDungeon) September 18, 2018
On the flipside, Crypto Lion is convinced Cardano will follow both XRP and Ethereum in terms of noting strong gains over the coming months. It is a rather speculative comment, although the XRP price sees some very nice momentum as of right now. If Ethereum could finally remain above $200 for more than a few weeks, it too may rebound accordingly.
It's only a matter of time before $XRP shows what a powerful innovation it is. $ETH and $ADA also gonna be top coins in the coming months. Big investors are interested in top top coins so you can guess where their money will go to. $BTC $XLM #XRP #Cardano #Bitcoin #Ethereum $ONT

— Crypto Lion (@Redevilz4life) September 18, 2018
There is one other development which should to fruition fairly soon. The Yoroi web light wallet for Cardano is expected to be released in the coming months. Although no official launch date has been made apparent, it will undoubtedly give the Cardano price a healthy boost in the process. Mobile wallets play an increasing role of importance in the cryptocurrency world.
For the time being, the first order of business remains to push the Cardano price above $0.07 again. So far, things are coming together nicely. Its low trading volume of $70m may not necessarily be a good sign, although it is still too early to draw any real conclusions. The coming hours will be crucial for the Cardano price, as the momentum can still swing either way.
Image(s): Shutterstock.com