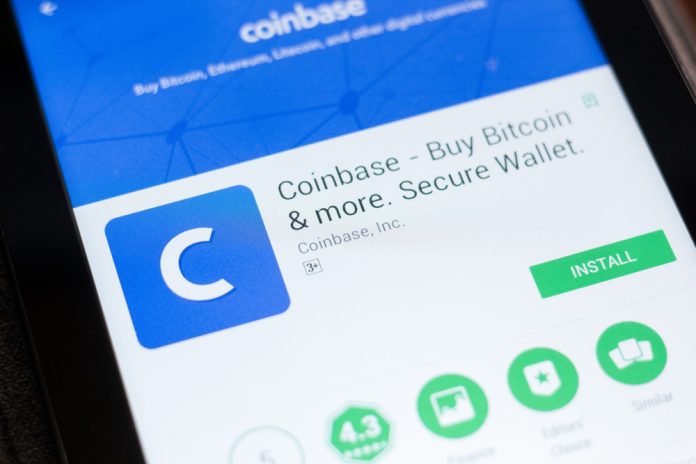 It would appear Coinbase's custody service is already attracting a lot of positive attention. More specifically, the new custodial service piqued the interest of at least 10 hedge funds and family offices. This further confirms the growing demand for exposure to cryptocurrencies in general, which could lead to more positive developments for this industry.
Coinbase's Custody Service Is in High Demand
Even though the cryptocurrency industry is designed to put consumers in full control of their assets at all times, it seems there is a growing demand for custody services. Especially where Coinbase's custody service is concerned, things are progressing nicely. According to the company, nearly a dozen hedge funds and family offices have already begun using this new custody service over the past few weeks.
While that is a rather positive development at such an early stage, there is still plenty of work to be done in the coming months. The growing interest in cryptocurrencies shows that this industry is here to stay. Given the current market conditions, it is evident cryptocurrencies will continue to attract a lot of attention for the foreseeable future.
According to Coinbase representatives, the plan is to have at least 100 large institutional customers using their service by December 2018. Moreover, the company is confident it can manage up to $5 billion in assets without any problems. It will be a thorough test of the company's new custody service, although these goals are not unrealistic by any means. Cryptocurrencies are in a prime position to attract a lot of institutional money in the coming months and years, although making this form of money more accessible is still an ongoing struggle.
Despite this initial success by Coinbase, there is still plenty of work to be done. It remains unclear how successful this custody service can become, as a few competing offerings have gone live as of late. Moreover, the popularity of cryptocurrency hedge funds should not be underestimated either. Not all of those funds will tap Coinbase's custody service, as most of them will have some internal solution in place.
In the cryptocurrency industry, the popularity of custodial services doesn't come as much of a surprise. The industry has been plagued by a wide range of hacks, thefts, and other security incidents over the years. At the same time, the demand for better and more secure coin storage solutions has only increased. For consumers, hardware wallets are still an option worth exploring. Companies and financial service providers, on the other hand, need very different solutions in this regard.
There is also the matter of regulatory compliance to take into account. Even companies such as Coinbase maintain tight relations with the SEC to ensure they remain fully compliant at all times. The SEC is still actively regulating this industry, and new guidelines may be introduced in the near future. Furthermore, Coinbase is working on expanding this service to encompass currencies other than just Bitcoin. The coming months will be very interesting to keep an eye on.
Image(s): Shutterstock.com