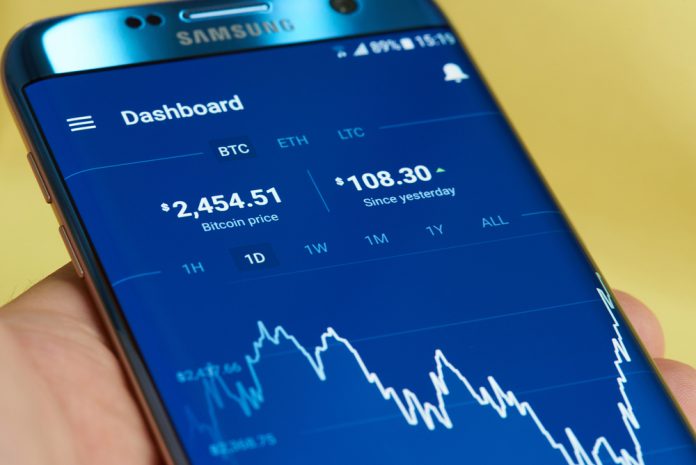 Coinbase recently announced that it would be adding support for Ethereum Classic (ETC), a hard fork of Ethereum. The announcement caught the crypto community by surprise, as the exchange had repeatedly made it clear that it would not be adding any digital assets in the near future. However, the reaction was swift from the crypto community, with many recognizing the great opportunity the news would create. The price of ETC began appreciating rapidly as demand shot through the roof. In just a few hours, the price had risen by over 25%.
That achievement is especially incredible in light of the current state of the market, as most currencies have shed billions in value. ETC's 25% rise in just 24 hours proves that while it's not the biggest exchange in the world, Coinbase's influence is still great, and getting listed on its platforms can change the fortunes of a crypto for good.
Ripple, The Unfortunate Victim
The San Francisco-based exchange currently lists only four digital currencies: Bitcoin, Bitcoin Cash, Ethereum and Litecoin. While Bitcoin and Ethereum were obvious choices given their popularity and market value, Ripple's community has long expressed criticism of the listing of Bitcoin Cash and Litecoin over XRP when they have smaller market caps. Ripple is currently the third-most valuable crypto with a market cap of $23 billion, more than three times that of Litecoin.
In early March, rumors surfaced that Coinbase would list XRP, which caused great excitement in the market. This would open XRP up to a whole new market segment, with Coinbase having close to 15 million users. Crypto traders knew the demand would rise greatly once this happened, and they began to buy XRP immediately. Just 24 hours after those rumors started circulating, the price of XRP had appreciated by close to 20%. To add fuel to the fire, it was announced that Ripple's CEO and Coinbase's president would both take part in a panel discussion on CNBC. Many XRP enthusiasts were certain that the listing would be announced then, and this only spurred them to buy more XRP.
It was not meant to be, however, as Coinbase came out to deny the rumors, stating that they would not be adding any digital tokens in the near future. This had a huge ripple effect on the XRP markets, and a few hours later, its market cap had shed more than $3 billion.
In December of last year, Bitcoin Cash was listed on Coinbase, and as expected, its price also appreciated greatly due to high demand. However, the circumstances surrounding the listing suggested that Coinbase employees may have engaged in insider trading, an issue which the exchange promised to investigate. This did little to deter traders from purchasing BCH, so much so that Coinbase had to temporarily suspend trading due to system overloads. The exchange later revealed that in the first three minutes of trading, over 4,400 orders were submitted, over 97% of which were buy orders. The BCH value shot upward as a result, and in just 24 hours, it rose from $2,200 to $3,200, a 45% increase.
Will Ethereum Classic be the next success story? Will Coinbase add support for other cryptos in the near future? Only time will tell. However, one thing is certain: getting listed on Coinbase is a huge endorsement for any crypto and can make it a contender for crypto market domination.
Image(s): Shutterstock.com