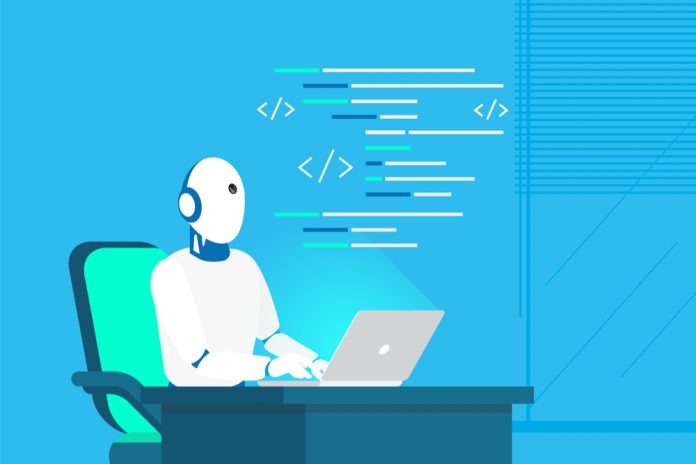 The United Kingdom is a very interesting place when it comes to cryptocurrency activity. Although it's often overlooked a bit, it is home to many large exchanges. Coinfloor is one of those companies which is active in the cryptocurrency markets. The firm recently partnered with Trading Technologies International to introduce machine learning technology.
Coinfloor Takes Things up a Level
For cryptocurrency exchanges and trading service operators, tapping into new technologies is of the utmost importance. UK-based Coinfloor acknowledges that machine learning can be a great tool for the cryptocurrency industry as a whole. It will help the company reduce costs and improve its overall efficiency.
Given the global regulatory scrutiny cryptocurrency exchanges are facing these days, companies must remain on top of their game at all times. Coinfloor wants to reduce its overall regulatory "risk" in the eyes of industry leaders and better monitor activity on the company's multiple cryptocurrency exchange platforms and offerings.
Thanks to its partnership with Trading Technologies International, Coinfloor will have a lot of new trading tools at its disposal. They are the same tools currently in use by various brokers, money managers, hedge funds, and risk managers all over the world. It is a big step forward for the company, although its full impact on cryptocurrency has yet to be determined at this stage.
It is not the first time the Chicago-based trading software provider has ventured into the world of cryptocurrency. Earlier this year, Trading Technologies International forged a strategic partnership with Coinbase to improve access to cryptocurrencies for institutional traders and investors. This further confirmed that trading and machine learning tools would play an increasingly important role within the world of cryptocurrency.
Coinfloor CEO Obi Nwosu explained the deal as follows:
There is strong demand for an alternative to cash-settled crypto futures from market participants. CoinfloorEX's connection to the TT and TT Crypto trading platforms is an excellent opportunity for professional traders and institutions to frictionlessly access the first and only physically delivered crypto futures exchange in the market today. Coinfloor's brand promise is founded upon trust, reliability and security. We are proud to be first-in-market with TT Score's artificial intelligence surveillance, enabling us to continue to assure our clients that our group of exchanges value and demonstrate transparency in a preemptively compliant environment.
Cryptocurrency exchanges need to keep evolving and growing in order to remain competitive and ahead of the curve. Introducing machine learning, for example, could have a positive impact in the long run. Especially when it comes to ensuring market integrity and attracting professional traders, developments like this one can make cryptocurrency more appealing to a wider audience.
Image(s): Shutterstock.com