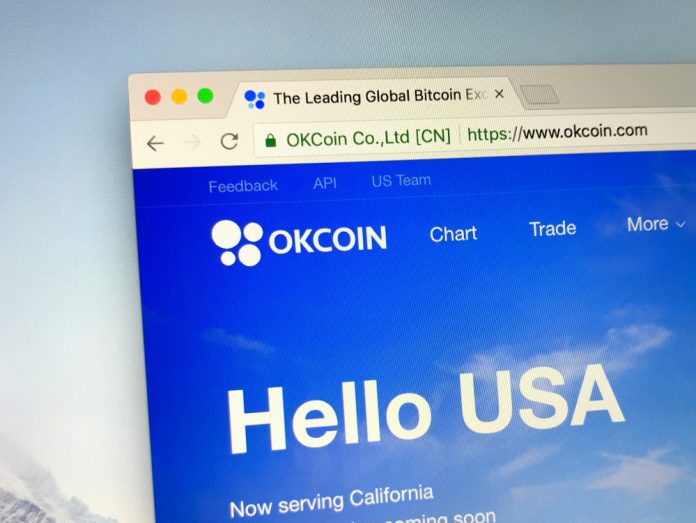 The United States is a powerhouse when it comes to finance. As such, most of the world's cryptocurrency exchanges are either based in or provide services to the US market. For OKCoin, its expansion to the US is slowly coming together, albeit in a very limited fashion.
OKCoin Lands in California
It is good to see international exchanges expand their presence. For OKCoin, its expansion to the United States has been planned for a while now. As of late last week, the company now offers its services to US clients, assuming they live in the state of California. It is a positive first step toward a full-fledged US expansion, although there is clearly still plenty of work to be done.
Launching in California first is an interesting decision by OKCoin. After all, it is just one state, and not necessarily the most popular location when it comes to cryptocurrency in general. Even so, the state has less stringent regulatory requirements, which will certainly help move things along for international firms looking to enter the space quickly.
Even though OKCoin is active in California right now, the road to getting there contained many hurdles. Filing for the necessary licenses is always a painstaking process. Combined with the FinCEN requirement as well as the need to set up a new legal entity, it took several months to get this venture off the ground. OKCoin will now be forced to repeat the process in any other state in which it seeks to operate over the coming years.
That is one of the bigger problems for international cryptocurrency firms looking to enter the US market. Every state has its own requirements which companies must adhere to. That in itself is a very big problem to overcome for a lot of companies. It makes such an expansion both time-consuming and incredibly expensive, and there is no guarantee the venture will attract a lot of new customers.
In the United States, it has become apparent that regulators are still looking at ways to legalize cryptocurrency in one way or another. When their requirements are introduced, the situation will certainly change, either for better or worse. It remains unclear whether OKCoin will expand to other US states in the coming months and years.
Either way, this is another big step toward bringing more legitimacy to various cryptocurrencies and the companies active in this industry. Although OKCoin is only expanding on a small scale, there is plenty of room for other companies to bring more competition to the American cryptocurrency markets. More competition means more widespread exposure and potential adoption of these innovative currencies.
Image(s): Shutterstock.com