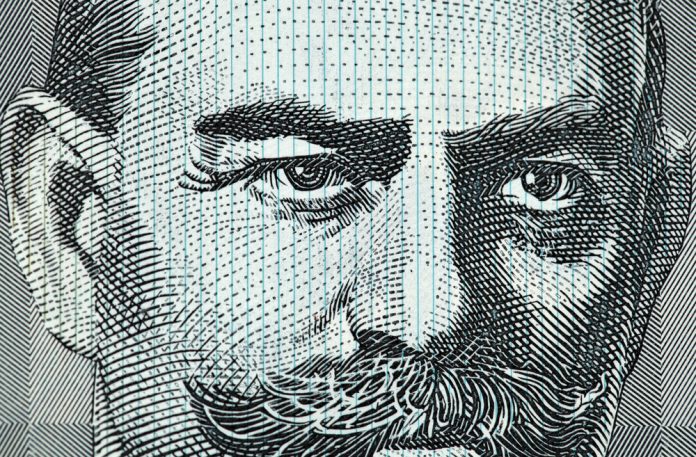 The Commonwealth Bank of Australia (CBA) has been mandated by the World Bank to issue the world's first bond created, allocated and managed on the blockchain. Once issued, the bond will be managed by the World Bank in Washington and CBA in Sydney over a private Ethereum-based blockchain, with CBA stating that it remains open to any other project that can offer a better alternative. CBA has been a firm believer in blockchain technology, recently announcing that it had conducted a successful blockchain-based shipment of almonds between Australia and Germany.
Embracing Emerging Technology
The new Kangaroo bond will be known as the Blockchain Offered New Debt Instrument (bond-i) and will be denominated in AUD. A Kangaroo bond is a foreign bond issued in Australia that's denominated in the local Australian dollar. According to a press release from the bank, the project is a collaboration between the bank and a number of investors which include the Treasury Corporation of Victoria; Australia's largest insurer, QBE Insurance; and Chicago-based financial services giant Northern Trust.
The issuing of a blockchain-based bond was necessitated by strong investor interest, the World Bank noted. The bank, which issues up to $60 billion in bonds annually for sustainable development, is confident that blockchain technology can greatly improve the bond issuance process.
Blockchain has the potential to streamline processes among numerous debt capital market intermediaries and agents. This can help simplify raising capital and trading securities, improve operational efficiencies, and enhance regulatory oversight.
A blockchain-issued bond is just the latest in a string of pioneering moves made by the Washington-based financial institution. In a bid to help countries transition to technology-led sustainable economies, the World Bank is always at the forefront of embracing emerging technologies into its operations. It was the first bank to issue a globally traded and settled bond in 1989, and it introduced the first fully integrated electronic bond in 2000. It's the blockchain's turn now, stated the World Bank's treasurer, Arunma Oteh.
Today, we believe that emerging technologies equally offer transformative yet prudent possibilities for us to continue to innovate, respond to investor needs and strengthen markets. We are therefore delighted that after working with our information technology colleagues and the Commonwealth Bank of Australia over several months, we are now in a position to launch our first blockchain bond transaction.
The bond-i blockchain platform – bond-i also refers to the iconic Australian Bondi beach – was developed by CBA's Blockchain Centre of Excellence, with Microsoft as its technology partner. The center has been conducting research and development of blockchain solutions for a diverse range of industries ranging from banking to supply chain management.
Two weeks ago, CBA announced in a press release that it had successfully shipped and tracked 17 tons of almonds on a blockchain platform from Victoria, Australia to Hamburg, Germany. The platform incorporated other emerging technologies as well, including smart contracts and the Internet of Things. The project was conducted in partnership with five international supply chain stakeholders including the Port of Melbourne, Hong Kong-based logistics company OOCL, and the world's second-largest almond grower, Olam Orchards. The main area of focus for the platform was the digitization of operations, documentation, and finance processes. The five partners were able to track the humidity, temperature, and other conditions inside the shipment in real time using IoT devices.
Image(s): Shutterstock.com