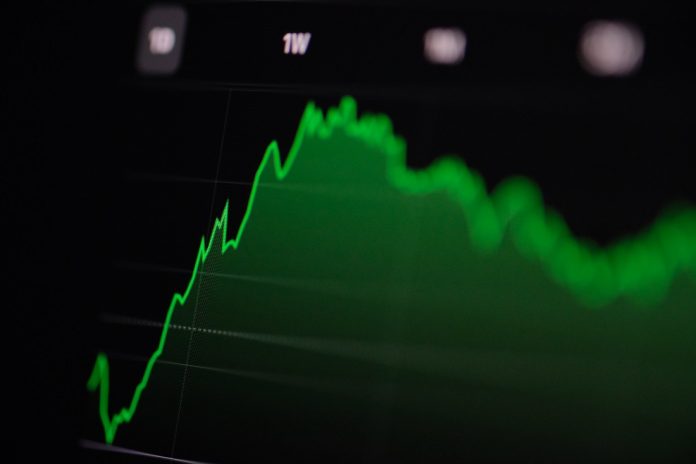 In the cryptocurrency world, arbitrage opportunities can never be overlooked. Although this method of trading involves some minor risks, there is still plenty to get excited about. Considering how profits are difficult to come by when buying and holding, flipping altcoins between exchanges can yield some quick profits in exchange for very little effort.
IOTA (Gate / Binance)
It has become quite apparent there should be more focus on the price difference between different exchanges and trading platforms. Buying MIOTA on Gate and selling it on Binance is an option traders may want to explore throughout the day. As of right now, there is a 2.8% gap between both exchanges, which allows for some very easy profits to be scored in quick succession.
Cardano (Kraken / Gate)
Although there was a very similar arbitrage yesterday for Cardano, it would appear the price gap between Kraken and Gate has been maintained almost 24 hours later. Buying ADA on Kraken and selling it on Gate can yield a net 2% profit, which should be quite compelling to any speculator.  Depending on overall liquidity, this gap can be exploited with multiple trades, which can make for a pretty positive day overall.
Monero (Kraken / Poloniex / HitBTC)
For the fourth day in a row, the price of Monero on the Kraken exchange is significantly lower compared to HitbTC, Poloniex, and Gate. Depending on which exchange one decides to sell XMR on, the profits can be as high as 2%. It seems this is slowly becoming the new "normal" in terms of arbitrage gaps between different exchanges. Taking advantage of this opportunity at an early stage is of the essence.
Dash (Kraken / HitBTC / Gate)
The arbitrage opportunities for Dash are very similar to the Monero one outlined above. Considering how there is a lower price on Kraken compared to HitBTC, Poloniex, and Gate, it is evident there the setup looks very similar. Even the potential gains associated with this arbitrage opportunity are virtually equal, as traders can expect to net a 1.5% to 2% profit for doing so.
XLM (Kraken / KuCoin / Bitexen)
Not a day goes by without the price of XLM being different between different exchanges and trading platforms. In today's edition, its value on Kraken is a lot lower compared to KuCoin, Bitexen, HitBTC, and even Gate. Exploring this price gap will yield users a gain of roughly 2.2%, although it will mainly depend on overall platform liquidity. Even so, XLM is a pretty liquid market, and more price gaps may open up through the day.
Ethereum (Bitstamp / OKEx / Livecoin)
Today's arbitrage gaps would not be the same without an option to buy and sell Ethereum in exchange for profits. Buying ETH on Bitstamp and selling on Bitfinex, Binance, KuCoin, HitBTC, Paribu, BtcTurk, CEX, and Bittrex can yield a profit of 2% or slightly less. That makes this market one of the more attractive ones to exploit, primarily because there are more exchanges involved for profits similar to all other altcoins on the list.
---
Information provided by Arbing Tool.
Disclaimer: This is not trading or investment advice. The above article is for entertainment and education purposes only. Please do your own research before purchasing or investing into any cryptocurrency.
Image(s): Shutterstock.com