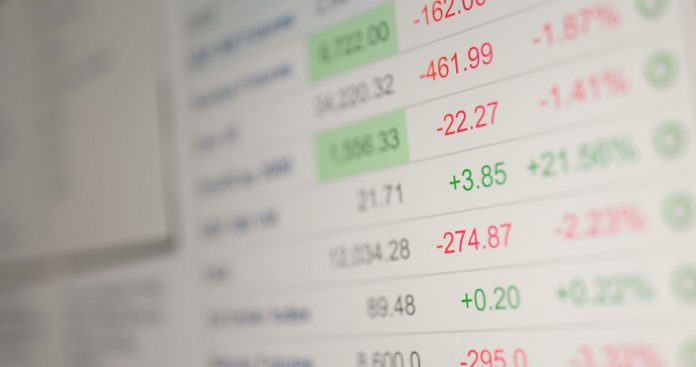 As is usually the case in the cryptocurrency world, making money is most people's main objective. Given how bearish 2018 has turned out to be in this regard, it seems unlikely there will be many big opportunities to do so. Arbitrage, on the other hand, lets speculators pocket small profits in quick succession. It seems to be the safer way of making money under any market circumstance.
Monero (Kraken / HitBTC / Poloniex)
Every single week, there is at least one arbitrage opportunity involving Monero. This is not necessarily all that surprising, as it is one of the less liquid markets in the crypto market cap top 15 right now. Even so, the price gap between Kraken, HitBTC, and Poloniex continues to exist. Buying on Kraken and selling on those two other exchanges can result in profits of up to 2.7%, which is more than respectable.
Bitcoin Gold (Bitfinex / HitBTC)
It has been a while since a new Bitcoin Gold arbitrage opportunity presented itself. Gone are the price gaps of 30% or more, unfortunately, but it seems there is still a near 1% price difference between Bitfinex and HitbTC. Given the overall liquidity of both exchanges, exploiting this price gap over and over again is a very likely possibility first and foremost.
Tron (Binance / KuCoin / HitBTC)
It is always interesting to see how the price of TRX can fluctuate in between different trading platforms. In the case of Tron, there is a lower price on both Binance and KuCoin. Purchasing TRX from either platform and selling it on HitBTC will result in a profit of up to 1.23%. It is not the biggest price gap by any means, but having multiple options at one's disposal is always a good thing.
Dash (Kraken / Bittrex / Poloniex)
A fair few different Dash arbitrage opportunities present themselves right now. Buying on Bittrex and selling on HitBTC results in a quick 0.8% profit. Buying on Kraken and selling on HitBTC, Poloniex, or Gate will yield a net gain of 0.9% all the way up to 2.8%. All of these options are pretty interesting to consider, assuming the prices on Bittrex and Kraken remain this low for a while.
EOS (Bitfinex / Binance / HitBTC)
It appears today is a good day to sell any altcoin on HitBTC for a profit. In the case of EOS, the price on Bitfinex, Binance, and KuCoin seems to be nearly identical. Interestingly enough, all three platforms can be purchased to buy cheaper EOS and sell it on HitBTC for profits of roughly 1.4%. Some good money can be made from exploring these opportunities, as EOS continues to struggle in the price department right now.
Stellar Lumens (Kraken / Gate / HitBTC)
The final somewhat appealing altcoin arbitrage opportunity for today revolves around Stellar Lumens, or XLM. Its value on Kraken is 0.8% lower compared to Gate.io, which makes for a rather interesting trading opportunity. There is also a price discrepancy between KuCoin and HitbTC, which can yield a gain of 1.1%. Two very exciting opportunities, especially once one learns to value the smaller profits over the bigger gains.
---
Information provided by Arbing Tool.
Disclaimer: This is not trading or investment advice. The above article is for entertainment and education purposes only. Please do your own research before purchasing or investing into any cryptocurrency.
Image(s): Shutterstock.com