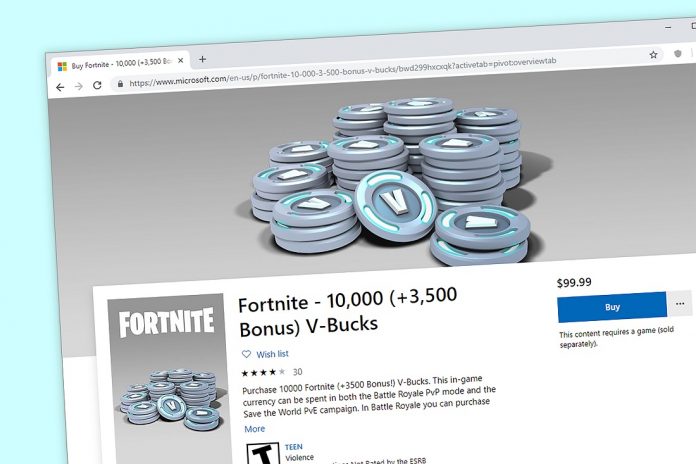 When it comes to activity on the darknet, making money is usually the prime concern. Criminals and enthusiasts want to find ways to score a quick buck on the side. If that effort is as painless as possible, all the better. A new report by Sixgill confirms darknet users are now targeting Fortnite in their carding efforts, which is not entirely a big surprise.
Fortnite Attracts Darknet Carders
Stolen credit card information can often be used in many different ways. One could try to sell the information on the darknet for a profit, although these types of details no longer fetch a steep price these days. Carding is the second best option for most criminals, as they will simply abuse the credit card information to buy goods and services on the internet.
To ensure those purchased goods and services cannot be traced back to the carders, they often try to find things other people are more than willing to buy right now. Given the hype surrounding the Fortnite game, it is only normal there will be some efforts in this regard. More specifically, Sixgill confirms fraudsters are carding Fortnite in-game items which are then sold at bargain prices to unsuspecting victims.
The most-often purchased item to date is the V-bucks currency native to the Fortnite game itself. With V-bucks, users can effectively buy in-game items such as skins, cosmetics and so forth. V-bucks are also one of the most commonly requested Christmas gifts among teens throughout 2018, which only makes this option more appealing to explore for criminals and darknet users.
Interestingly enough, it seems most carders are not intent on just selling V-bucks themselves. Instead, they will list their entire Fortnite account – including V-bucks balance – for sale on the darknet. By actively selling the account as a whole, carders also avoid having their own account flagged for this illegal activity. As they are not the ones playing on the account itself, it is only normal the users buying these accounts will pay the piper, so to speak.
As one would come to expect, the Fortnite accounts themselves are being sold for common payment methods. Criminals are willing to accept payments through PayPal, WebMoney, Western Union, or even Bitcoin. All of the payment receipts are also included in the sale as well, which further confirms their intent to transfer full ownership of the account to the buyer. This is also a clear warning sign for buyers not to buy accounts which come with such extensive details.
At this time, there isn't much Epic Games can do about this market trend. After all, they rely on third parties to process all credit card payments, which makes it very difficult for the company to oppose this trend. One thing they could do is ensure Fortnite accounts cannot be transferred to new owners, albeit that could end up hurting their business quite a bit. A very uneasy situation is created, albeit it is evident buying third-party accounts is asking for trouble first and foremost.
Image(s): Shutterstock.com