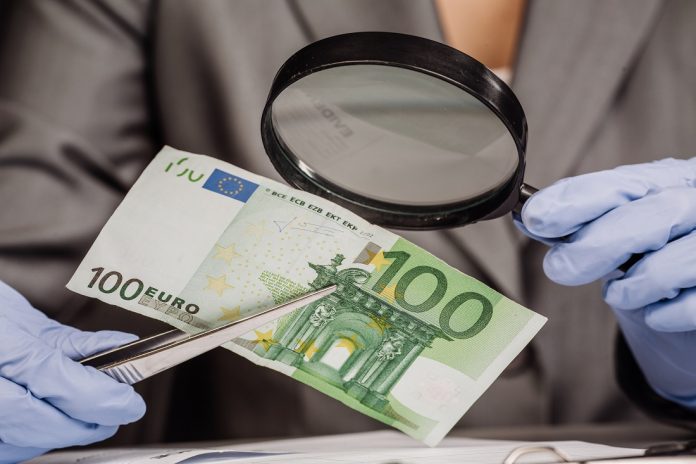 When it comes to illegal activity on the darknet, most topics revolve around counterfeit goods and narcotics. That is not entirely abnormal, as there are two types of very common goods bought and sold on darknet marketplaces. However, fake money and counterfeit banknotes have also gained a lot of popularity. One of the biggest online operations of this kind has now been shut down by law enforcement officials.
A Large-scale Europol Operation
Most people are familiar with the concept of how one "minor event" can have a big impact in the months to come. When it comes to darknet investigations, that situation is no different whatsoever. Europol effectively shut down a counterfeit money ring active on the darknet several months ago. While that was an initial success first and foremost, the real outcome of this investigation has only become apparent in the past week or two.
To put this in perspective, the first arrests were made in Austria during June of 2018. One individual was suspected of creating and distributing counterfeit euro notes on the darknet. His main operation got on the radar of Europol after tracking down shipments and transactions to one specific vendor. However, he was only the first fish on the hook, as the actual investigation took an interesting direction shortly afterward.
The main outcome of this arrest comes in the form of the list of customers who purchased fake banknotes from this vendor. As one would come to expect, a lot of people like to buy fake banknotes and try to use them as regular currency through various locations. It is unclear how successful this venture is in the real world, but the Europol team discovered names and addresses of nearly 300 individuals who interacted with this vendor over the years.
With this information in hand, Europol effectively raised 300 properties over the past few weeks. This operation spans 13 different countries, with most searches being conducted in Germany, France and Italy. This further shows those who "merely buy products" on the darknet are not safe from governmental scrutiny by any means. Especially not when it pertains to dealing with fake currency.
It is also interesting to note how this vendor decided to keep detailed logs of all of his customers. This is not entirely abnormal in the darknet marketplace industry these days, as police officials often obtain a lot of valuable information from going through logs and other "bookkeeping efforts". This also means buyers cannot inherently trust darknet vendors, as they are subject to having their shipping information logged. A very worrisome development, although one that is also to be expected. Vendors who get arrested can use this information as leverage for a more lenient jail sentence.
For the time being, the investigation is still ongoing at this time. It is unclear how many people have been arrested in the process, and whether or not they will face any jail sentence based on their behavior. After all, most people won't buy these notes simply to look at them, but rather to try and spend them whenever possible. As such, there may be a lot information waiting to be uncovered in the coming weeks and months.
Image(s): Shutterstock.com