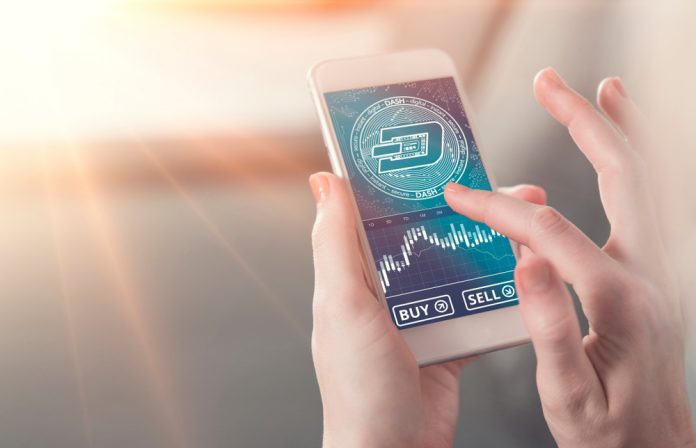 Strong gains are the last thing most cryptocurrency enthusiasts would expect this weekend. It all depends on which currencies one is interested in, though. The Dash price is going through a small bull run right now, both in USD and BTC terms. Some positive news will help fuel this run, although the momentum can easily turn around.
Dash Price Turns Bullish
Some positive momentum for the cryptocurrency industry is more than welcome right now. Bitcoin is still on shaky legs and most of the top altcoins are a major letdown once again. One positive beacon in all of this is Dash, as the popular altcoin attempts to regain the $200 price level during these troublesome times. Succeeding in doing so ins one thing, but sustaining the run will be virtually impossible.
To put this in perspective, the Dash price has surged to $199 out of the blue. This is realized through an 8.3% increase in USD value and an 8.85% gain over Bitcoin. Both figures are relatively solid, although they also create major profit taking opportunities right away. A lot of holders are waiting to sell at $200, as is always the case when cryptocurrencies reach these mental barriers of resistance.
There are some positive developments fueling this latest Dash price bull run. It would appear the currency is gaining traction among merchants around the world. Most of these retailers are located in Venezuela, a country which has shown a strong increase in cryptocurrency interest over the past few years. Dash is, together with nano and Bitcoin, and one of the more successful cryptocurrencies in this country.
Although surpassing the 3,000 merchant milestone is a big development, it will not necessarily matter to the rest of the world. There are those who question if this news is even influencing the Dash price as a whole. Most of this currency's supply is currently locked up in masternodes, leaving few coins on the market which are not on exchanges waiting to be traded. Even so, it will be interesting to see how things change in this regard.
Leave it to cryptocurrency speculators to post some interesting price charts pertaining to the Dash price. Tradingview user Playj is not too convinced this trend will remain in place for long. Although $200 is a key level, it will potentially act as resistance, rather than future support. This could trigger a new drop toward the $155 range in fairly quick succession. That will mainly depend on how Bitcoin and other cryptocurrencies go through their price momentum.
For now, there appears to be sufficient trading volume to keep the Dash price party going for a bit. Reaching $200 will probably happen, but it may very well trigger a massive sell-off as well. Maintaining the 0.031BTC level may also be a challenge, but nothing is impossible in the cryptocurrency industry. These are exciting times, and the Dash price is a good example as to why weekends should never be ignored.
Image(s): Shutterstock.com