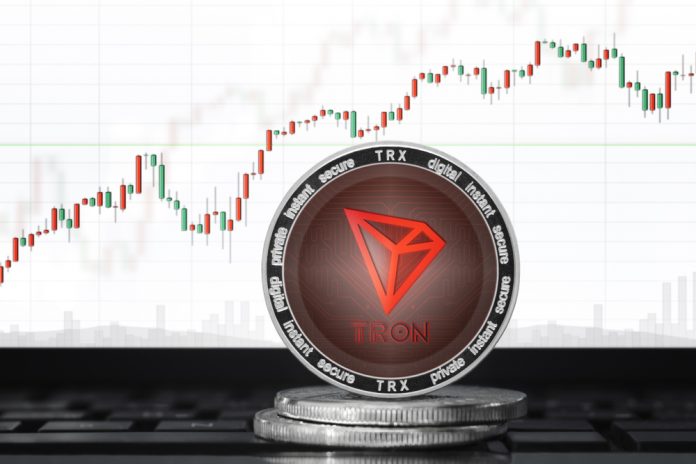 Determining the future price of any cryptocurrency is nearly impossible. Technical analysis will often paint an interesting picture in this regard. Three rather surprising TRON price predictions have come to market in this regard. Although it remains to be seen if any come true, major TRON price momentum can be expected soon.
#3 the J-Curve
By far one of the most unrealistic outcomes for TRON is this J-Curve pattern. It displays how the TRX price has evolved to date. Based on these predictions, massive gains will become apparent by early 2019. Although the J-curve pattern makes a bit of sense, its long-term impact seems rather overstated. This pattern would push TRON back to its all-time high before this year is over.
Furthermore, trader CryptoManiac101 claims the TRON price will hit $0.45 soon. Although that is not impossible, it remains rather unlikely. Right now, TRON price sits at just over 2 cents. A twenty-five fold increase in value will require major developments and improving market conditions. Even so, there may be some merit to a prolonged accumulation period for TRX at this stage.
#2 The Ascending Wedge Problem
All altcoins heavily hinge on Bitcoin's price momentum. For currencies such as TRON, that is anything but good news. Once Bitcoin price starts to dip again, it seems to be a matter of time until TRX follows suit. Trader CryptoUntied is convinced the TRON price is subject to an ascending wedge pattern. He even advises investors to effectively short TRX whenever possible.
Charts like these influence traders more than initially anticipated. A lot of people simply look for buying and selling signals. This chart seemingly indicates the TRON price will continue to correct further. Shorting to secure more profits appears to be their course of advice, for now. It is expected TRX will dip a slow as 270 Satoshi, which seems rather bearish given the current circumstances.
#1 The TRON Bull Run
Perhaps the most realistic outcome of them all is the small TRON Bull run chart. Submitted by Alanmasters, the chart indicates positive momentum is coming for TRX. Alan expects TRON to see a similar run to earlier this year. Whether or not the target of 635 Satoshi can be reached, is a different matter altogether. It would require a major increase in value over the next few weeks.
It is important to note the timeline associated with this particular TRON price prediction. Alanmasters expects his vision to come true in the next one to three months. That indicates the second half of 2018 will turn out rather bullish for this particular altcoin. Reaching a value of 1,793 Satoshi by mid-December 2018 still seems a stretch too far. Even so, weirder things have happened in the cryptocurrency industry.
Image(s): Shutterstock.com