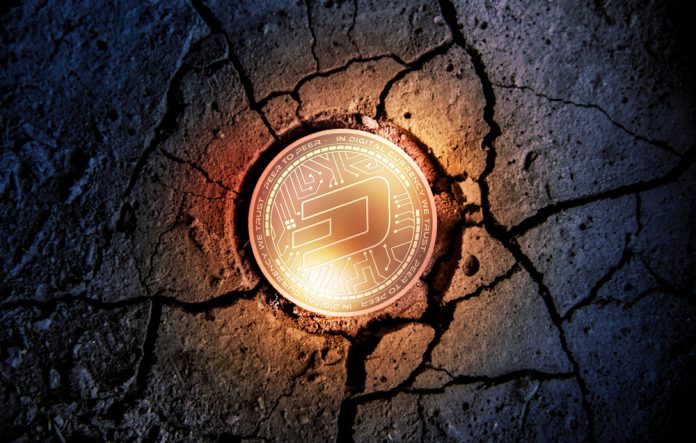 Plenty of green across the board can make for very interesting altcoin market movements. Although Bitcoin is also in the green, the big action is happening in the altcoin department first and foremost. Dash is slowly moving up again, as its value has risen above $165. Several key announcements pave the way for even further gains in the coming days.
Dash Price Surge Follows Major Announcements
In the altcoin world, major developments and overall adoption often have little impact on the price. A lot of speculators have gotten used to capitalizing on exchange listings, rather than actual developments which can impact the ecosystem as a whole. For Dash, it seems the actual developments are coming together nicely, and the price is responding in kind.
In the past 24 hours, the Dash price has surpassed $165 once again. A very solid 7% gain in USD value and a 6% gain over Bitcoin confirm this altcoin is checking a lot of the right boxes for traders. Some of the ecosystem's most recent developments certainly warrant optimism, as gaining real-world traction remains an ongoing struggle for every single cryptocurrency.
The first big news comes in the form of Dash Text. This new service, launched by the Dash team, will allow Venezuelans to transact this altcoin through SMS message.s It is somewhat similar to a service which exists for Bitcoin Cash, although more competition in the cryptocurrency world is never a bad thing. Getting more people excited about and accustomed with Dash will pave the way for broader adoption.
@Dashpay , a #Crypto project, has launched a text-based #CryptoPayment service, Dash Text, for #Venezuelan users…🔽🔽https://t.co/JbhLgtfLoE#cryptocurrencynews #cryptocurrencies #CryptoNews #bitcoinnews #cryptocurrency #blockchaintechnology #blockchain #Dash

— BTC Wires (@btc_wires) November 5, 2018
Secondly, it would appear the eWallet feature supporting Dash is coming closer to fruition as well. This new service allows users to convert between Dash and fiat currencies through a convenient interface, which is all one can ask for in this day and age. Features like these can effectively catapult cryptocurrency into the mainstream sooner rather than later.
DASH Tweet – Dash Podcast 71 – Feat. Ash Francis from #eWallet instant Fiat to #Dash exchange https://t.co/W9KGrxoK2y pic.twitter.com/MPURm7RSN0

— VipDiscountFinder.com (@VipDiscountFind) November 5, 2018
Unlike most other cryptocurrencies on the market today, the overall trading Volume of Dash has been on the rise in spectacular fashion. Over the past 24 hours, that figure has increased to $154m, which is nearly unprecedented for this altcoin in 2018. It shows a lot of money is pouring into cryptocurrencies again, something that has been overdue for quite some time now.
4/ Example 1:
It is interesting that #DASH seems to be the only big cryptocurrency that has a positive trend in trading volume in this bear market. Also the #Paxos stable coin gains traction:https://t.co/7ixSHQKHuP

— blockchaincenter.net (@blockchaincent) November 5, 2018
All of these developments and changes show there is a bright future ahead for Dash. The market appears to respond in kind, even though most eyes are still on Bitcoin first and foremost.  If this trend keeps up, a Dash price push to $170 is not unlikely, although one has to take gains in small steps first and foremost.
---
Disclaimer: This is not trading or investment advice. The above article is for entertainment and education purposes only. Please do your own research before purchasing or investing into any cryptocurrency.
Image(s): Shutterstock.com