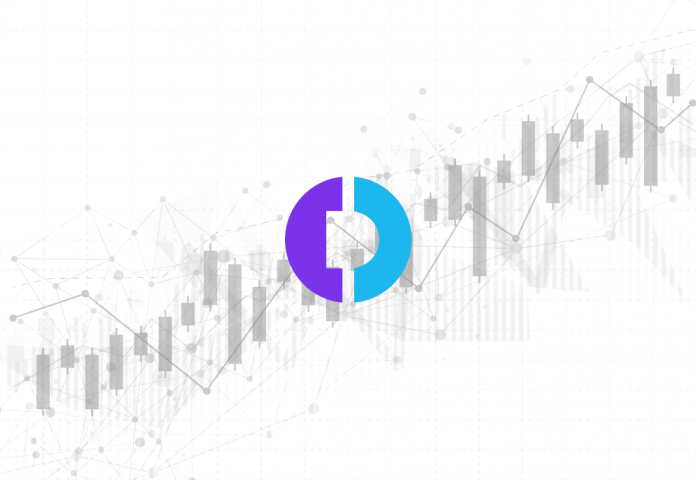 Digitex Futures (DGTX), the token behind a commission-free futures exchange is currently trading at $0.14, up over 50% in the past 24 hours. This new level marks a new all time high for DGTX, which is something we rarely see these days in today's crypto markets. What exactly is DGTX and why did the Digitex Futures price rise so much so quickly. Read more to find out.
Update 18:28 PST: DGTX price keeps on climbing and just hit a new all time high of $0.147. So far, the cryptocurrency went up over 50%. Give us your opinion on whether you think Digitex Futures' price will keep rising.
$DGTX price is up over 48% in the past 24 hours. It just hit a new all time high of $0.14. Do you think Digitex Futures will keep on rising in the next few hours? #DigitexFutures

— Null TX (@nulltxnews) October 13, 2018
What Is DGTX?
According to their whitepaper, Digitex Futures is "a commission-free, trustless futures exchange for trading digital currency prices." DGTX is an Ethereum based token that will be used as the native currency to the exchange. Anybody looking to use the futures platform will have to own DGTX, which in turn creates liquidity and demand for the token.
It is important to point out that the Digitex exchange is not 100% decentralized. The team decided to use a hybrid model consisting of both centralized and decentralized parts. Quoting issues with order matching and trade settlement that affect decentralized exchanges, DGTX will have a centralized matching engine. Nevertheless, users' account balances will be completely decentralized. Effectively preventing the exchange seizing their funds for any reason, whether it is involves pressure from law enforcement, KYC/AML issues, etc.
Why Did the DGTX Price Rise so Much?
The recent price rise can be attributed to the anticipation of the Digitex Futures exchange which is set to launch in Q4 of 2018. You can get early access to the exchange by submitting your email on their official website. It is also worth mentioning that after signing up for early access you can enter a 6,000,000 DGTX airdrop by sharing a referral link on social media.
Most of the trading volume for the token comes from Mercatox – a UK based cryptocurrency exchange currently ranked #62 by volume according to CoinMarketCap.
The recent price spike follows the trend that crypto traders usually take – buy the rumor, sell the news. Since the launch of the Digitex Exchange is scheduled for Q4 of 2018, we may see the platform go live in the near future. If the exchange proves to be functional, a new all time high for the DGTX price would not be unlikely.
---
Disclaimer: This is not trading or investment advice. This above article is for education and entertainment purposes only. Please do your own research before purchasing any cryptocurrency.
Image(s): Shutterstock.com