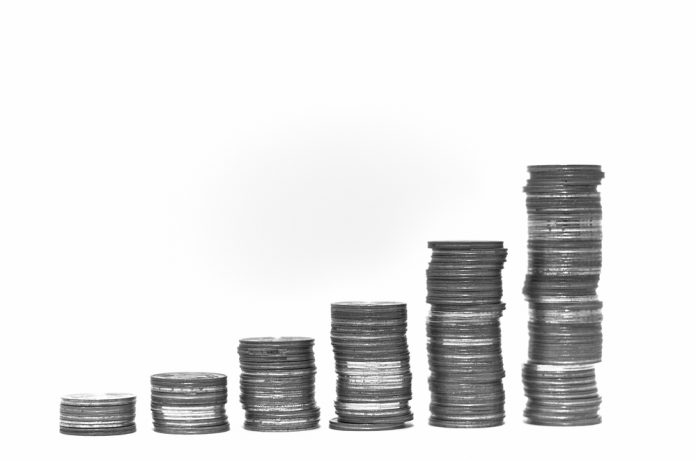 The vast majority of cryptocurrency momentum visible right now revolves around small gains and even smaller losses. Not too much excitement is to be found right now, although DigixDAO is making a positive impact. Despite its nearly non-existent trading volume, the DGD price has been rising steadily over the past few hours.
DigixDAO Price is on the Rise
It is always somewhat worrisome to see a cryptocurrency rise in value when there is nearly no trading volume. Nor are there are any exciting developments taking place where DigixDAO is concerned. This project revolves around tokenizing gold through the Ethereum blockchain. It has not made a big impact just yet, albeit these are still the early days for this project.
Over the past 24 hours, the value per DGD has risen to $48.6. That represents a strong 25% increase across USD, BTC, and ETH markets altogether. As such, it would appear the interest in this asset is rising, even though one needs to keep in mind these is nearly no volume. Just $1.8m worth of trades have been recorded, which is neglectable in the bigger scheme of things.
The vast majority of this trading volume originates from the Binance exchange. That is no real surprise, considering Binance is the biggest cryptocurrency exchange across the industry today. As such, its BTC and ETH pairs lead the charge for DGD trading, combining for over 82% of all trades. It does not instill any confidence in this pump whatsoever.
Recent Twitter statistics confirm DGD is the biggest "gainer" on the Binance exchange over the past hour. That is only normal, as its value can be inflated with relative ease and nearly no trading volume. This trend will not remain in place for long, by the look of things, although this industry remains unpredictable first and foremost.
Binance 1H高騰通貨Top3
1位 #DGD 5085.7円 (+5.72%)
2位 #HOT 0.13円 (+5.56%)
3位 #SKY 457.05円 (+3.59%)#Binance #仮想通貨 #アルトコイン #草コイン

— 「Binace(バイナンス)」格安仮想通貨情報 (@binance_charts) October 6, 2018
As is always the case when blatant pumps like these materialize, it is a matter of time until the market corrects itself. A violent retrace seems in order for DGD, albeit this positive spell may extend to tomorrow. After all, weekends are very uncharacteristic for crypto trading, and the DigixDAO price pump illustrates that point perfectly.
This form of excitement in the cryptocurrency industry is rather interesting to keep an eye on. Although the DigixDAO price trend will not go much further than this, one has to keep in mind there is still some good money to be made by timing trades correctly.
Image(s): Shutterstock.com