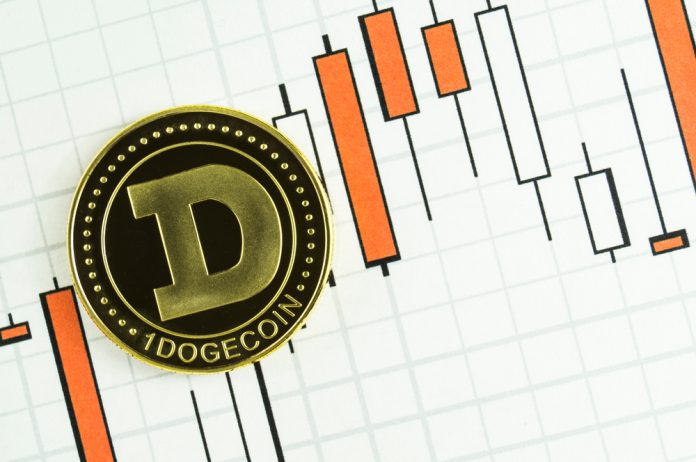 When it comes to gauging the overall cryptocurrency momentum, Dogecoin has become somewhat of a price indicator. When its value remains stable, Bitcoin is most likely going down. In today's edition, it seems the Dogecoin price will remain at $0.002, primarily because of the massive losses in Bitcoin value. This paves the way for an interesting upcoming week of DOGE trading.
Dogecoin Price Loses Ground to Bitcoin
It is never abnormal to see all altcoins and digital assets lose value in the BTC ratio despite maintaining or improving their USD value. Every time this happens, it is a sign of Bitcoin regaining some lost momentum. Given the recent market onslaught, that recovery process is more than welcome. This also impacts the Dogecoin value in a negative manner, at least where the DOGE/BTC ratio is concerned.
Over the past 24 hours, there hasn't been a notable Dogecoin price increase. Although there is a 0.7% increase, it won't help the market move all that much. What is impressive, however, is how this gained value remains in place despite Dogecoin losing over 5.5% in BTC value. That loss is a big problem, although it usually doesn't matter much in the case of Dogecoin.
As is always the case in the cryptocurrency world, Dogecoin notes some impressive statistics many people tend to overlook. The network processed significant value again yesterday, as it remains in the top three behind Bitcoin and Bitcoin Cash. This is a notable trend, primarily because similar momentum has been visible for multiple weeks now. A cryptocurrency is only useful when people transact with it.
#Dogecoin "sent" $327M USD last 24hrs. Only Bitcoin and BitcoinCash sent more. This has been going on for quite some time now with Doge in the top 5 worldwide in crypto usage. https://t.co/924UU0KSIt

— mj (@silkmarketindex) December 9, 2018
There are also a few people who seemingly get annoyed with Coinbase for purposefully – or rather unintentionally – ignoring Dogecoin as the next listing on the platform. It is evident Dogecoin would be a viable addition, even though it is uncertain what will come next exactly. After all, Coinbase will add dozens of new currencies in the future, and Dogecoin could very well be on that list.
When looking at the Dogecoin price chart from a technical analysis point of view, there isn't much to worry about. Andrew is still confident the DOGE value will continue to rise in the coming weeks and hit the $0.004 level once again. Assuming this scenario plays out, the year 2019 will certainly be rather entertaining where Dogecoin is concerned.
Just HODL Dogecoin😁#Dogecoin #Doge #invsetment #cryptocurrency #market #trading #HODL pic.twitter.com/79Z1UCdM30

— Andrew (@AndrewTrader_96) December 9, 2018
When keeping all of this information in mind, it seems evident Dogecoin will continue this stability period for some time to come. If it can regain some value in DOGE/BTC, the future looks a lot more appealing. Even so, the markets are still subject to plenty of bearish momentum, which is when this altcoin genuinely thrives. A very interesting week lies ahead.
---
Disclaimer: This is not trading or investment advice. The above article is for entertainment and education purposes only. Please do your own research before purchasing or investing into any cryptocurrency.
Image(s): Shutterstock.com