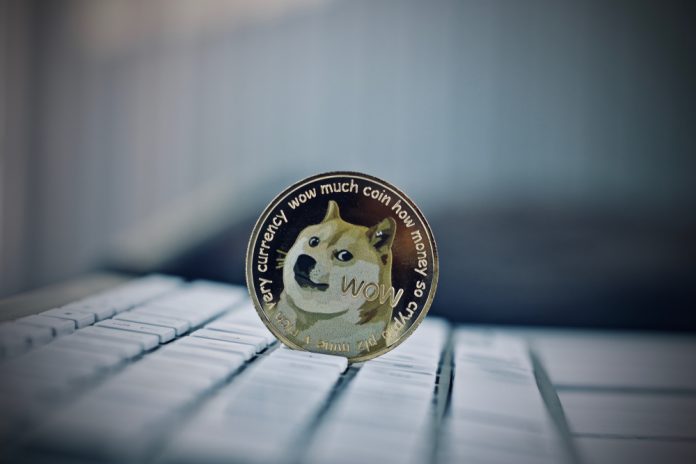 There are some high expectations regarding the Dogecoin price as of right now. Although it is very difficult to predict how things will pan out for this popular altcoin, it is evident the market will take an interesting turn moving forward. The below three charts are ranked in terms of bearish to bullish outlooks.
Three Dogecoin Price Predictions:
#3 The Potential Reversal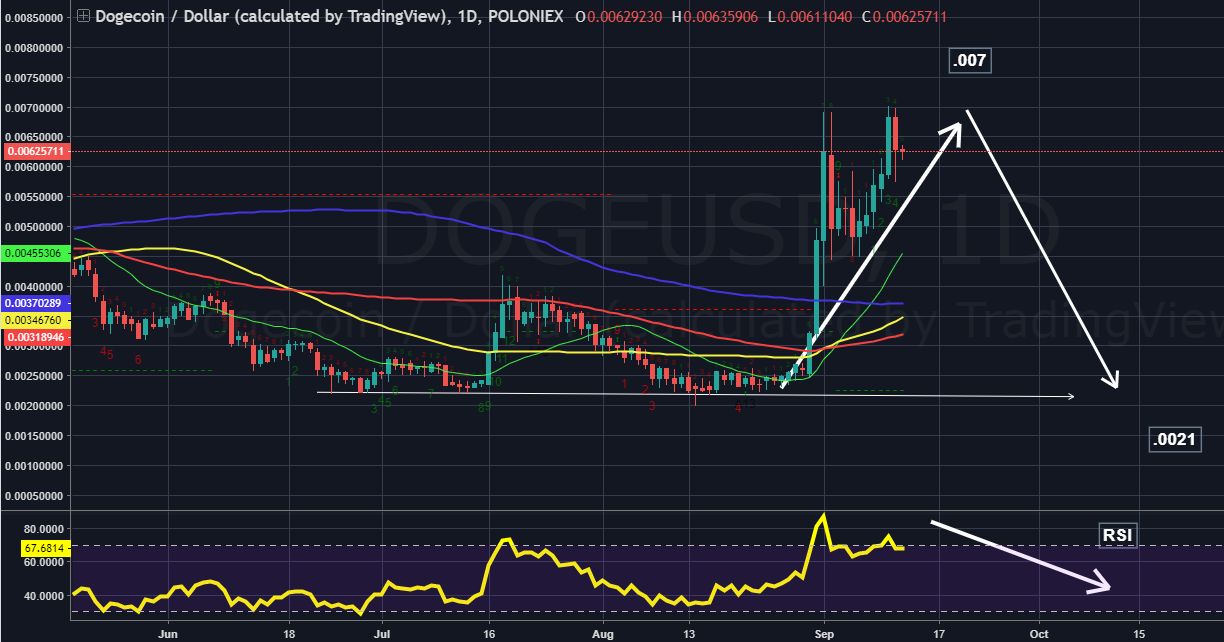 Over the past few weeks, DOGE's price has shown numerous signs of upward momentum. There has been a very sharp uptrend since early September of 2018, even though it seems there may be some resistance forming as well. It is always difficult to say how long cryptocurrency price rallies will last. However, in Dogecoin's case it seems a dip is not necessarily a downside for the crypto.
According to the chart published on tradingview by user Mycotoxin, it is very likely the price will break a key support level at $0.0063. Assuming that happens, there will be a correction which may be as steep as hitting $0.0021 in the weeks after. That is a very bearish outlook, although such a trend would simply return the price to the level prior to this massive momentum coming into play. As such, not an unlikely scenario under the current circumstances.
#2 Completing the Third Wave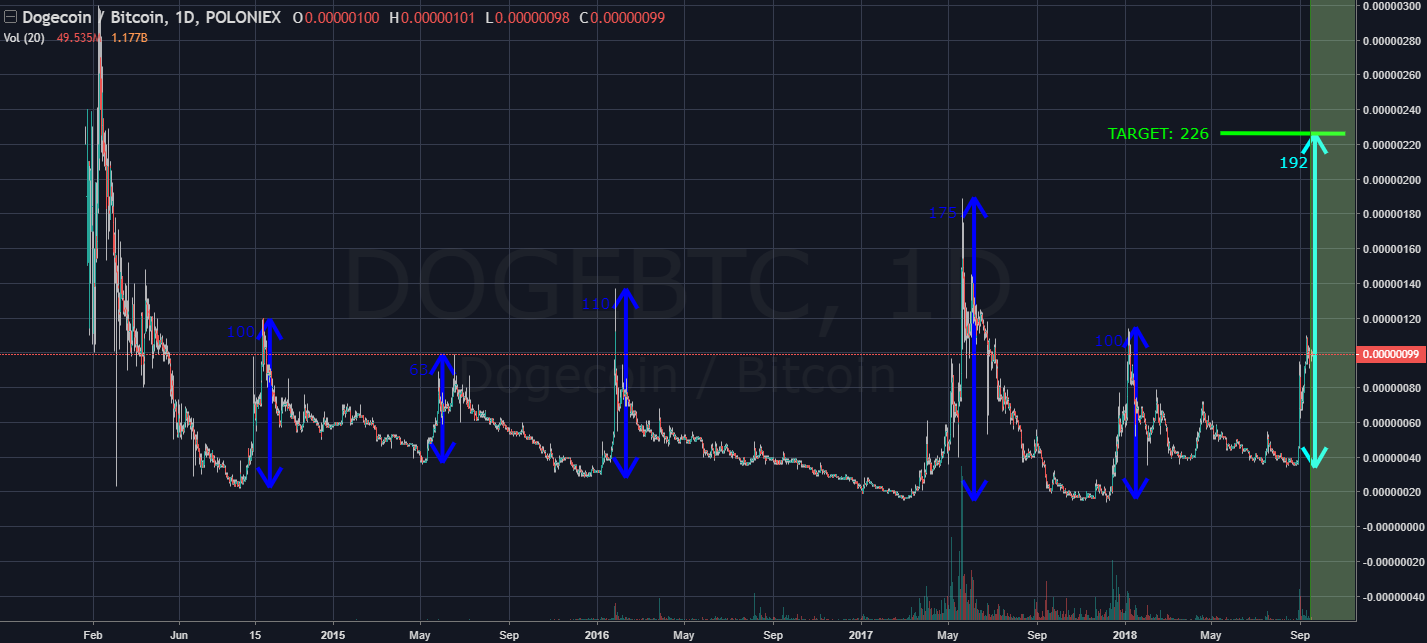 An interesting chart is presented by BuyPennyCrypto. According to this analysis, the Dogecoin market is currently subject to a three-wave pattern. If this chart holds true, a final "pump" will occur in the coming days, which can have some interesting consequences on the price. This last push can raise the DOGE/BTC level to ~200 Satoshis, which would be a very remarkable feat to achieve.
It is equally possible the price will not hit that target, as it will heavily depend on what all other cryptocurrencies are doing in the process. For Dogecoin, a wave to 192 Satoshi seems possible, although it can go as high as 220. After that, there will probably be a major correction to push the price down again, although no predictions are made as to how low it can go.
#1 The $0.21 Gamble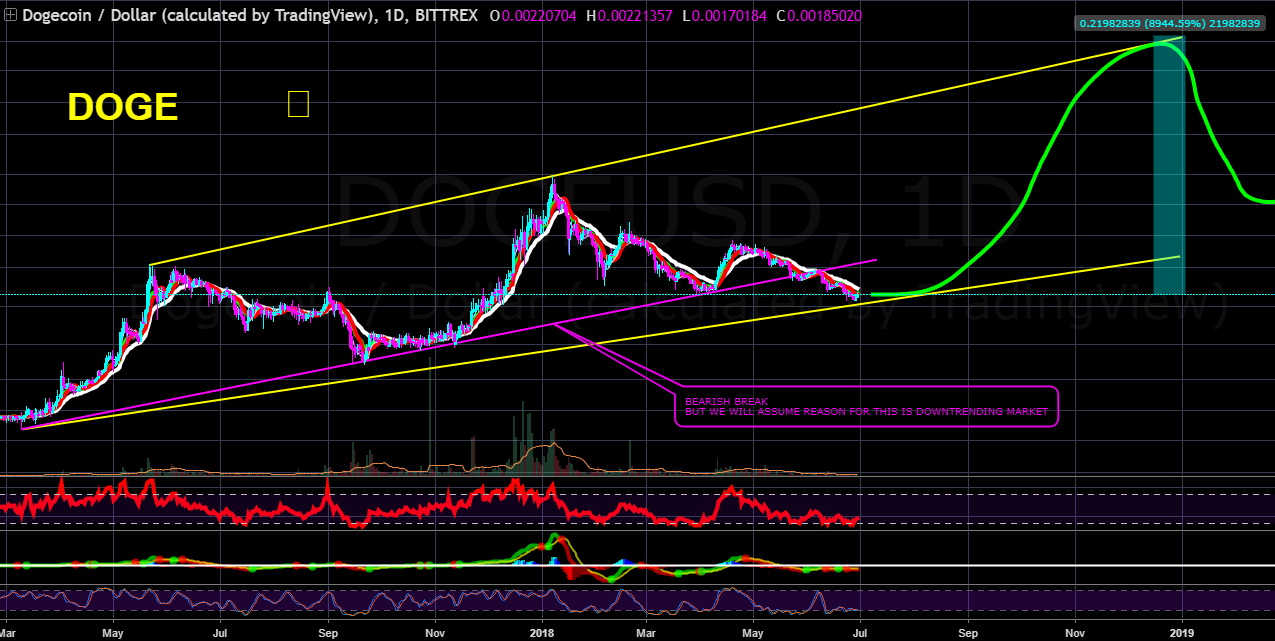 There is no shortage of enthusiasm when it comes to the Dogecoin community. One intriguing prediction by CryptoManiac101 claims the DOGE price will go as high as $0.21 in 2019. While that is not necessarily impossible, this chart seems to hold up so far. It was originally submitted in late June, and the price has been following the predicted upward trend to a T.
One always has to wonder how such massive momentum is expected to materialize. If the meme coin's price were to reach $0.21, it would need a 300-fold increase over the coming months. Given the vast supply of DOGE and its current market cap, that would put it at a $210bn market cap as well. Very unlikely, but it is still interesting to take note of the different price predictions.
Dogecoin charts by Tradingview
Image(s): Shutterstock.com