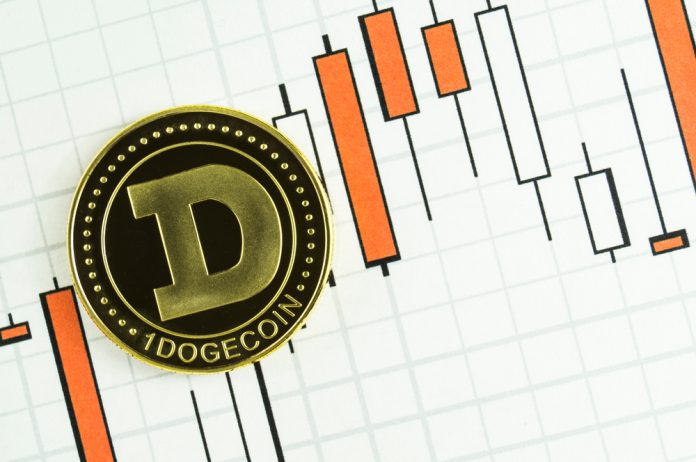 All of the top cryptocurrency markets have noted solid growth over the past 24 hours. This is a more than welcome sight, as the past few months have been ultra bearish in every single way. One currency not benefiting from this recent trend is DOGE, as the Dogecoin price continues to face steep declines as of right now.
Dogecoin Price Decline Continues
It is not uncommon for altcoins to feel a bit of pressure when the Bitcoin price starts to rise again. Especially throughout 2018, altcoins have often suffered when Bitcoin goes either down or up in value, resulting in steep losses across the board. One currency successfully bucking this apparent trend has been Dogecoin, as it successfully rose in value when Bitcoin was facing its latest onslaught a few weeks ago.
As is usually the case when a good trend materializes, a correction follows shortly after. In the case of the Dogecoin price, a few gains noted during the past week have already been wiped out, and it seems a further dip will materialize over the weekend. This is not positive news, although it seems the altcoin is simply returning to more normal price levels as of right now.
Due to the latest decrease, the Dogecoin price has dropped to $0.006173 again. This is a 5.66% setback in USD value and a 7.4% decline against Bitcoin. Not the trend most people had expected or hoped for, although it is not necessarily a big surprise either. The volume seems to hold its own at just $46.7m, although it is also a slight decline compared to yesterday and the day prior. Initial excitement regarding Dogethereum is wearing off, by the look of things.
Speaking of the DOGE trading volume, there appears to be some positive news as well. Dogecoin is reaching its highest 24-hour trading volume against Bitcoin in the past 30 days. This indicates things are heating up in the DOGE/BTC department, although it remains unclear if this will have any positive impact on the price accordingly.
DOGE/BTC Volume Advance – Dogecoin (DOGE) 24h volume advances above 30 day average – $DOGE $BTC #dogecoin #crypto #fintech

— CryptoNewswire 🌐 (@CryptoNewswire) September 14, 2018
Furthermore, it seems Dogecoin is holding its own when trading against the Turkish Lira. Given the fiat currency's massive decline in value as of late, it is not abnormal to see a bullish trend for DOGE in this regard. While it may not matter much to most crypto traders, it is still a  trend to take note of. Fiat currencies are struggling whereas cryptocurrencies are on the rise, which always paints an interesting picture.
#Dogecoin #DOGE #TRY High/Low Price Chart (3 months)https://t.co/nngrKRNZh2 pic.twitter.com/5lYjAYjMLq

— Kriptoservis (@kriptoserviscom) September 14, 2018
It remains a bit unclear what the future will bring for Dogecoin exactly. These past few weeks have been bullish, and now an increasingly bearish trend is forming in very quick succession. A correction was bound to happen for Dogecoin, although it remains to be seen how low the Dogecoin price will go in the process. For now, there's no real reason to panic, as things can still turn around fairly soon.
Image(s): Shutterstock.com