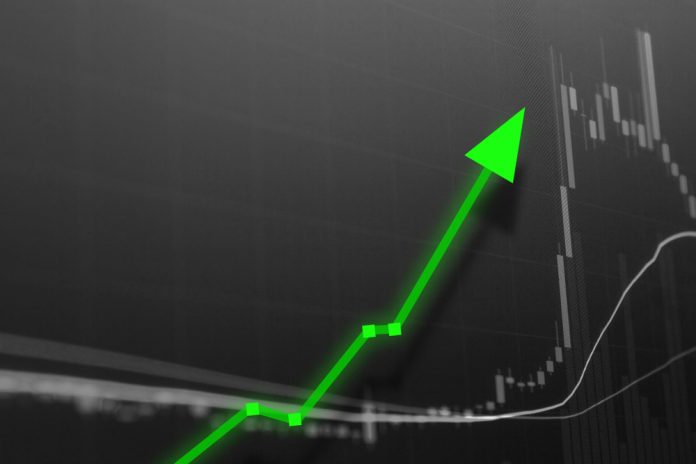 The year 2018 is not a great one for Bitcoin or the altcoins by any stretch of the imagination. It is a valuable lesson for those chasing quick profits, though, as the easy money seems to be gone in this day and age. long-term investments are taking center stage. Despite the bearish pressure, the following currencies are still up by quite a margin compared to 365 days ago.
#6 Bitcoin
Bitcoin traders suffer from a very short-term memory when it comes to price movements. There is a lot of focus on how the Bitcoin price lost a momentum compared to its recent all-time high. When looking back just a bit further, the Bitcoin price is still up by over 40% compared to 365 days ago. Although a new all-time high seems unlikely this year, anything is possible in this volatile industry.
#5 Walton
The native currency of the WaltconChain project has been rather interesting to keep an eye on over the past year. Compared to its all-time high, the currency is not looking too stable. Zooming out to 365 days ago, the currency is still up by nearly 200%. A very respectable figure, and one that shows cryptocurrencies are far from dead despite what most people focus on right now.
#4 Dogecoin
The past few weeks have triggered a massive price surge for Dogecoin, of all currencies. Compared to 365 days ago, the popular altcoin is up over 210%, further confirming to all cryptocurrencies are not suffering the bearish pressure in similar fashion. In fact, Dogecoin is in the green when looking at the weekly, monthly, quarterly, and yearly market changes, which is very interesting.
#3 Bytom
Although most people have no idea Bytom is even in the top 30 ranked by market cap, Bytom is quietly making a name for itself in this regard. It is up by over 220% over the past year, although it remains to be seen how long this trend will remain in place. For the time being, it seems Byton is doing just fine, but altcoins markets continue to suffer at the hand of the current pressure.
#2 EOS
One of the cryptocurrencies getting a lot of flack lately is EOS. Even though this project is maturing thanks to the launch of its main net, there are still a lot of doubters among the cryptocurrency trading community. So far, EOS bucks the downtrend, as it remains up by over 430% over the past 365 days. A very positive trend, but not sufficient to claim the top spot as of right now.
#1 Stellar Lumens
Another digital asset met with a lot of skepticism and dismay is Stellar's XLM. The Stellar Lumen asset is very different from traditional cryptocurrencies, but it is also gaining a lot of market momentum. Compared to 365 days ago, the value of Stellar Lumens is up by more than 920%. That figure will undoubtedly change in the coming weeks, but it is still rather positive regardless.
Image(s): Shutterstock.com