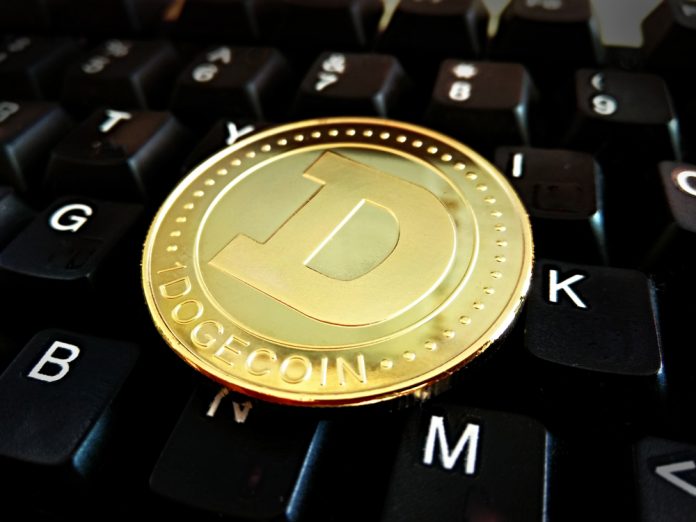 As the overall cryptocurrency industry momentum sours again, prices are falling across the board. This is not entirely abnormal, as most currencies derive value from Bitcoin itself. In the case of Dogecoin, the negative trend is less severe, although still somewhat visible. If these losses can be minimized, Dogecoin may be among the first currencies to recover.
Dogecoin Price Rebound Remains Elusive
Whereas most people would assume the year 2018 to end on a high after all, things often turn out very differently. Bitcoin's gains earlier this week have all been negated in quick succession. Although the overall market cap has not dropped to $125bn again, it seems the coming weekend might not necessarily too much relief in this department. Dogecoin, however, seems to be doing things a bit differently.
In the past 24 hours, there has been a minor Dogecoin price decline. This 1% dip is not necessarily something to be concerned about, considering how most of the top currencies show a very similar loss right now. There is also a 0.9% loss in the BTC department, which is only to be expected when Bitcoin bleeds value. As such, it seems Dogecoin successfully maintains a status quo right now, although a bit of an uneasy one.
Looking at social media, there are some questions as to whether or not the Dogecoin – ERC20 bridge is coming to market anytime soon. Ever since its announcement several weeks ago, not much has been talked about. Building such solutions takes time, and it will be a while until this concept succeeds in hitting its full stride. It is still something to look forward to regardless.
#DogeCoin who is working on Eth bridge? Any update on release?

— David e watson (@Davidewatson2) November 30, 2018
It would appear Jeopardy, a somewhat popular US TV show, has mentioned cryptocurrencies this week. Considering how most people can barely name five currencies, it would not be entirely surprising to see Dogecoin getting a mention. Steven Lambert certainly hopes that wasn't the case, even though it wouldn't be out of place in the slightest. Dogecoin is a cryptocurrency like any other, and a rather successful one at that.
Crypto currencies on jeopardy tonight… swear to god if I hear #doge I'm gonna lose it.

— Steven Lambert (@FunnelDog) November 30, 2018
When looking at the Dogecoin chart from a technical analysis perspective, it seems the market can easily swing either way. CryptoFab has high expectations, as he predicts a 2x gain in the coming 4-5 weeks for the DOGE/BTC pair. That is certainly a possibility, although it remains a bit unclear if and when Dogecoin can hit the 100 Satoshi mark again. Nothing is impossible, but the current overall trend remains bearish.
Bullish On Doge.. Reversal Candle..
2x Gain Potential In 4-5 Weeks..$BTC $ARN $XLM $ZEC $QLC $AION $MDA pic.twitter.com/LHI41it9Uu

— CryptoFab (@CryptoFaibik) November 30, 2018
Keeping all of this information in mind, it will be interesting to see how the Dogecoin price evolves moving forward. The value should remain above $0.002 for the foreseeable future, but no real increase is to be expected given the current momentum. If Bitcoin were to recover miraculously, anything could happen, but right now, maintaining the status quo isn't all that bad either.
---
Disclaimer: This is not trading or investment advice. The above article is for entertainment and education purposes only. Please do your own research before purchasing or investing into any cryptocurrency.
Image(s): Shutterstock.com