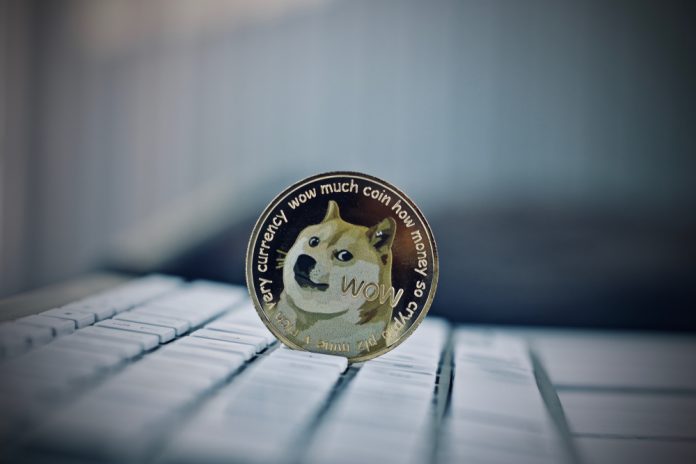 During times of extreme cryptocurrency volatility, most people look toward Dogecoin as a sign. In most cases, a Dogecoin price trend can determine the future for Bitcoin and all other currencies on the market as well. So far, things have not gone according to plan, as the Dogecoin price is on the verge of dropping below $0.002. That is not what traders are looking for, but it is how things are looking right now.
Dogecoin Price Trend Isn't Improving
No one can deny the year 2018 is not getting people excited about any cryptocurrency or digital asset in the slightest. Although things still looked good in January and February, the harsh reality has set in rather quickly. Over the past few months, all markets have continued to bleed value, and it seems that trend will remain in place for the foreseeable future. That doesn't bode well for any currency on the market, including Dogecoin.
In the past 24 hours, the Dogecoin price has lost another 6.5% in USD value and 0.5% over Bitcoin. This latter aspect still offers some hope first and foremost. As long as altcoins can regain some value compared to Bitcoin, things may start to improve eventually. Dogecoin has always done a decent job at somehow sustaining its value over Bitcoin, and that trend will not necessarily change anytime soon.
Looking on social media, it would appear people are still holding out hope for a major Dogecoin price reversal. More specifically, CryptoKaiserParabolica is confident Dogecoin would easily hit 182 Satoshi. That would be a vast increase compared to the current level of 54 Satoshi. It seems unlikely something like that will happen, albeit stranger things have occurred in the cryptocurrency world.
What if???$DOGE #DOGE pic.twitter.com/yWmb81vDRs

— CryptoKaiserParabolica (@iz_me_alex) November 27, 2018
Other interesting developments pertaining to Dogecoin are taking place behind the scenes. On Reddit, it would seem there is an active discussion taking place regarding a new social media network which would involve Dogecoin in one way or another. What that would entail exactly, is difficult to predict, but it is something to look forward to regardless.
Who would be interested in a new social network involving dogecoin? via /r/dogecoin https://t.co/kcRc4f1Lol hot 🔥 in #reddit #dogecoin #doge #crypto much wow!

— Domain Address Info (@DomainAddress4u) November 27, 2018
As one would come to expect in this day and age, volatility leads to cryptocurrency arbitrage opportunities. In the case of Dogecoin, an active price gap between Livecoin and HitBTC can be worth looking into. Although it only nets a very small profit, it is still better than dealing with ongoing losses first and foremost. It is expected this particular arbitrage gap will close pretty quickly, though.
#DOGE
Buy at #LiveCoin and sell at #HitBTC. Ratio: 2.07%#bitcoin #arbitrage #arbitraj #arbingtool https://t.co/xiFUPzcOcC

— Arbing Tool (@ArbingTool) November 26, 2018
For the time being, it seems as if the Dogecoin price will remain above the $0.002 level. At the same time, there is so much negative pressure on the market, even that level can be broken through with relative ease. It will mainly depend on how the Bitcoin price evolves in the coming weeks and months, but no one should expect any real miracles.
---
Disclaimer: This is not trading or investment advice. The above article is for entertainment and education purposes only. Please do your own research before purchasing or investing into any cryptocurrency.
Image(s): Shutterstock.com