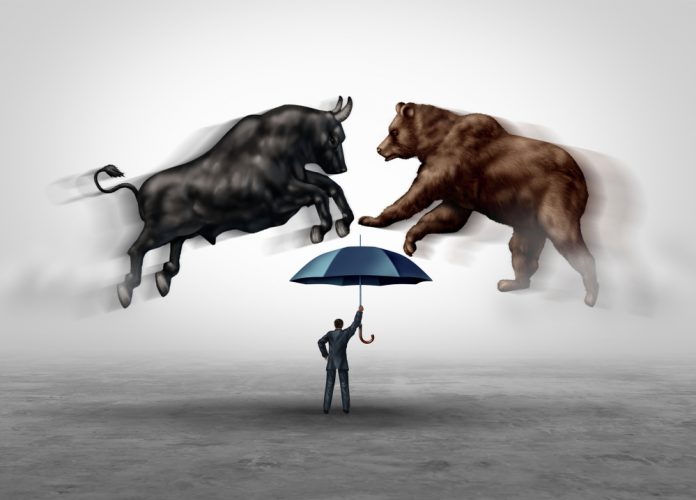 As the hourly cryptocurrency charts show minor signs of weakness, some currencies will dip in the red pretty quickly. Dogecoin is one of the first to do so, which may come as a surprise to a lot of people. Although the losses are not even all that significant, the Dogecoin price is slowly turning bearish. Especially the DOGE/BTC ratio remains under a lot of pressure, for the time being.
Bearish Dogecoin Price Momentum was Expected
In the cryptocurrency world, bearish hourly Bitcoin charts can spell trouble for altcoins, regardless of their total market cap. Although a bearish hourly candle seems more than warranted after the recent gains, it is already spelling trouble for Dogecoin. The meme currency of the internet is losing ground across the board. A dip below $0.002 may not necessarily occur, although it will be tight.
In the past hour or two, the Dogecoin price declined by 0.4% to bring its value to $0.002081. What is of more concern, however, is how DOGE/BTC continues to face immense pressure. With another 2.25% drop in that department, the 52 Satoshi level will need to act as thorough support right now. Only time will tell whether it can fulfill that role or not.
As one would come to expect, the negative price pressure isn't exactly a hot topic on social media yet just. Adem BCD sees an interesting few hours ahead for DOGE/USD, although it is anyone's guess as to where the value will head next. If Bitcoin turns bearish as well, the losses can start to pile up incredibly quickly.
#DOGE USD grafiği. btc miktarı önemli değil benim için. vereceği dolarcıklar lazım bize. o yüzden usd grafiğini atıyorum. çalışırsa bizim kasa kazanır. #DOGEUSD #DOGEBTC $DOGE $DOGEBTC #dogecoin @SelimKMD @buyukucgen pic.twitter.com/ftFtGhy4v7

— Adem BCD (@adem_bcd) February 19, 2019
One rather interesting topic of debate is whether or not there is any upcoming development for Dogecoin. While the obvious answer would be negatory, it might not sit well with some members of the community. As such, some clarity on this front would be appreciated. It is unclear what type of feature Dogecoin really needs, as the brand does just fine in its current form.
Dogecoin Road Map 2019-2999 via /r/dogecoin https://t.co/JMwdmhn2bl hot 🔥 in #reddit #dogecoin #doge #crypto much wow!

— Domain Address Info (@DomainAddress4u) February 19, 2019
It has been at least a full day since someone last mentioned Dogecoin isn't on Binance. That streak has now been broken, courtesy of David Love Doge. This enthusiast claims Binance, while it may become the Amazon of crypto, will not be the "Prime Binance" without Dogecoin. An interesting sentiment, although it won't get DOGE listed on this exchange any faster either.
Yet without #dogecoin binance will never be Prime binance. pic.twitter.com/ebaBR3XrWZ

— Doge Love [Broke Philanthropist] (@DavidLoveDoge) February 19, 2019
All of these signs seem to indicate some rough times may be ahead for Dogecoin. While that is nothing new for this altcoin whatsoever, it comes at a bit of an odd time. If all markets resume their uptrend later in the week, it will be interesting to see what happens to DOGE. Under normal circumstances, it will follow suit, although that is not always the case.
---
Disclaimer: This is not trading or investment advice. The above article is for entertainment and education purposes only. Please do your own research before purchasing or investing into any cryptocurrency.
Image(s): Shutterstock.com