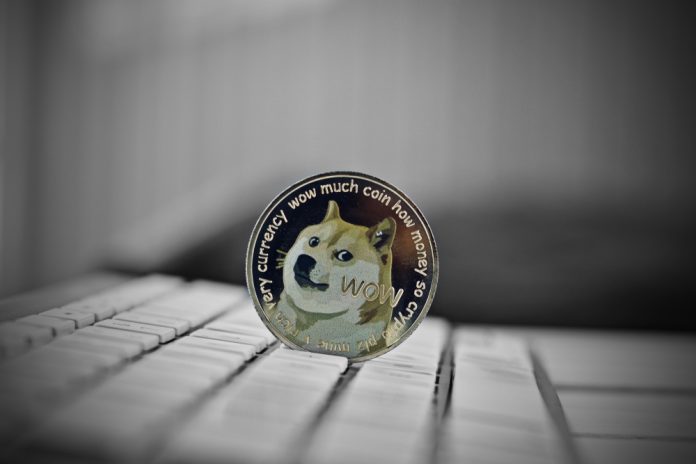 The cryptocurrency markets have seen plenty of promising momentum throughout the previous weekend. As is usually the case, things fall apart the Monday after. Today is no different, even though the Dogecoin price remains relatively stable. The confirms the meme coin may see some positive price momentum as the week progresses.
Dogecoin Price Remains Stable
The past week has not been overly impressive for the DOGE's price. Despite some positive momentum two weeks ago, last week was filled with small declines and sideways trading momentum. Not much has happened in the world of DOGE that week either, although this trend may be coming to change fairly soon.
The current low price has some people excited to pick up some cheap DOGE. In terms of Satoshis, one DOGE sits at 86 Satoshi right now. That appears to be a rather solid entry point, as the altcoin hit 100 Satoshi a few weeks ago. Although the momentum did not last too long, it is not impossible things will head in a similar direction rather 
Lovely cliff top to buy for my regular Monday $doge purchase 😂🏄 In at 86 satoshi 💪✌️✊ #dogecoin #therealbitcoin

— Bitty Cryptonius (@BittyCryptonius) September 24, 2018
The Dogecoin community has been working on a few interesting changes behind the scenes. So far, it has not impacted the price or its market cap just yet, although things are always subject to change in the world of cryptocurrency.
On the "fun" front, a new Dogecoin paper bill is being created by enthusiasts on Reddit. This bill looks somewhat similar to more common Bitcoin paper wallets, as custom designs have been of great interest in this regard. The bill displayed on Reddit is quite neat and shows it may effectively bring a lot more attention to the Dogecoin ecosystem moving forward.
Last but not least, the correlation between Dogecoin and racing is still in place, by the look of things. One Reddit user put a DOGE decal on his race car, which is competing in local races. Although it may not necessarily result in major exposure for the cryptocurrency, every small marketing push can help move things along in the future.
As is usually the case, one has to wonder if the Dogecoin price will see any major improvements. As of right now, there is a  0.25% decrease in USD value, yet a 1.05% gain over Bitcoin. Things can get very interesting in this regard, assuming the positive momentum remains in place for some time to come. The markets will all see a healthy bounce this week, yet Dogecoin may be the one to lead the charge in this regard.
Disclaimer: The above is not trading or investment advice. Always do your own research before investing in any cryptocurrency.
Image(s): Shutterstock.com