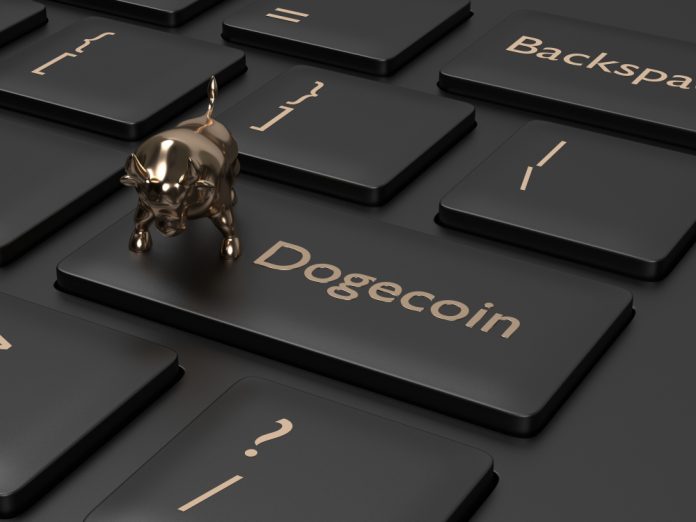 A new storm appears to be brewing in the cryptocurrency industry. All top markets are dipping in the red once again, even though it remains unclear what is going on exactly. The Dogecoin continues its strong surge for the time being, although it remains to be seen how long this new leg up remains in place.
Dogecoin Price Trend Continues
If there is one interesting market to keep an eye on right now, it has to be Dogecoin, of all cryptocurrencies. More specifically, the Dogecoin price is going through yet another surge, just as the Bitcoin price begins losing value once again. For the Dogecoin price, remaining above $0.006 should not pose any major problems as of right now, but there are still a lot of unknowns regarding this sudden interest.
Two key developments will affect Dogecoin during the month of September 2018. The Dogethereum demo has been received quite well by the community so far. This trading bridge between Dogecoin and Ethereum was considered to be a major milestone for this altcoin. It allows for a streamlined exchange between Dogecoin and ERC20 tokens. Bringing this technology the market will introduce a lot of new opportunities to explore.
Secondly, it would appear Dogecoin will see a hard fork later this month. More specifically, a project known as Dogethereum – or DOGX – will branch off the Dogecoin blockchain in the fall. This was first announced in February of 2018, with a proposed timeline of September 30th or earlier. To date, it still remains unclear if this fork will happen, but it is interesting to keep an eye on regardless.
Similar to years prior, it would appear Dogecoin is generating a fair share of social media buzz once again. This coincides with the most recent Dogecoin price increase, even though it would appear some of the discussions began prior to any real movements. Even so, it is evident this is a crucial time for Dogecoin and its community, as a further rise seems plausible.
if you have been following my $DOGE charts over the long term you know about the cycles.

we correctly identified the last test pump (purple scribble on chart) and after resetting is having a nice rally.

thanks for following. #gann #doge #cycles #bitcoin #cryptocurreny pic.twitter.com/L6XfOzWSH1

— what's next? (@DJThistle01) September 1, 2018
For the time being, everything looks rather solid for Dogecoin. Despite still not being a cryptocurrency with any real-world potential – at least, on the surface – no one can deny it is one of the most successful digital assets in terms of marketing and social media presence. That alone makes it a valuable cryptocurrency to the right people, and it seems this current trend is far from over.
With a trading volume that can rival most of the sub-top altcoins, Dogecoin seems to be in a good place. It is sufficient to keep the Dogecoin price trend going, for now. Moreover, the DOGE market cap has surpassed $710m once again. At this rate, it should be capable of surpassing $725m later this week, regardless of what happens to the value of Bitcoin. This is by far the most exciting cryptocurrency market as of right now.
Image(s): Shutterstock.com