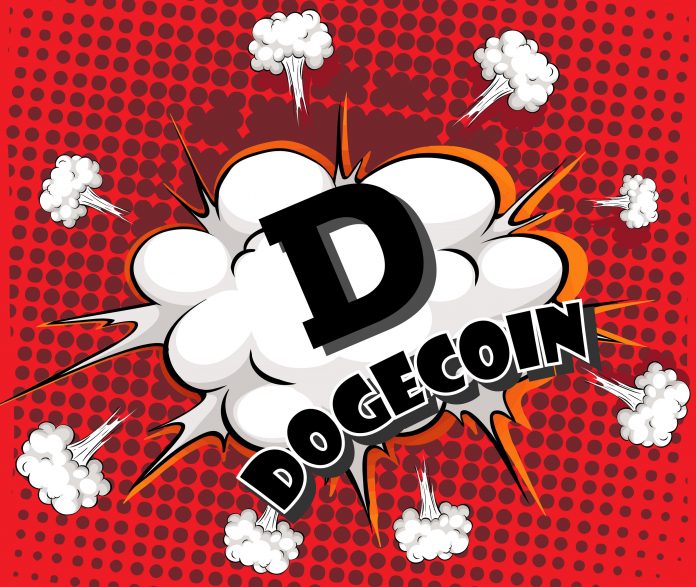 The overall cryptocurrency market momentum remains rather bearish for the time being. Bitcoin is still on the decline, which usually doesn't bode well for alternative currencies on the market. The Dogecoin price is also feeling a bit of pressure, which is only normal after several small bull runs over the past two weeks.
Dogecoin Price vs Community Spirit
The past few weeks have been spectacular for the Dogecoin price. After remaining nearly flat for over two months, the value per DOGE suddenly started shooting up in the past 14 days. Several strong uptrends were noted, and there hasn't been a major correction ever since. As of right now, there is no real correction to speak of either, despite a small Dogecoin price dip forming on the charts.
This small correction comes directly after the Dogecoin price hit a new high for the first time since February of 2018. Whereas most other cryptocurrencies continue to decline in value, it seems Dogecoin is doing things a bit differently. Its recent high topped out at $0.006896, a value Dogecoin traders have not seen in nearly seven months. This further confirms how strong the momentum is for DOGE, and why so many people are talking about right now.
One contributing factor is how Dogecoin continues to note a rather high number of active addresses for some time now. It is superior to Bitcoin Cash, Cardano, Litecoin, and Dash, among other cryptocurrencies. Judging the real value of a cryptocurrency network can be done in different ways, yet unless people use the currency, it serves no real purpose. Dogecoin is firing on all cylinders in this regard, as it is ranked #3 by active addresses compared to all other cryptos. One thing to note is how its number of transactions is still lower than that of Bitcoin Cash, but higher than all other currencies mentioned.
2017: Dogecoin is a joke
2018: Dogecoin is making your cryptocurrency look like a joke

Dogecoin's 24hr tx volume is:
3x of BCH
8x of LTC
13x of DASH
35x of DCR
41x of BTG

Dogecoin may have started as a joke, but their community is now the envy of the crypto world pic.twitter.com/YXIzqJWHez

— Kevin Rooke (@kerooke) September 10, 2018
It also seems a new exchange has launched which seems to provide Dogecoin trading markets against both Bitcoin and Ethereum. As is usually the case when new platforms emerge, it is advised users conduct their own due diligence prior to sending money to this unknown platform. Coingamex can be a valuable addition to the ecosystem, although it still has everything to prove when it comes to its reliability and trustworthiness. At the very least, it is another company paying attention to Dogecoin at this crucial stage.
For all of the talk regarding DOGE price right now, this currency is still all about community effort first and foremost. Interestingly enough, it seems that same message is being conveyed by a lot of Dogecoin holders on Reddit right now. Numerous price posts have popped up as of late, but it is evident big things are happening right now. This has all begun without the usual hype and speculation cycle preceding market movements. An interesting example of how cryptocurrencies work.
For the time being, the Dogecoin community is extremely excited regarding Dogecoin's recent market movements. Regardless of what the price does, this meme coin has a very strong and loyal following. It is evident other cryptocurrencies can learn a thing or two from this meme coin, especially when it comes to forming an active and supporting community.
Image(s): Shutterstock.com