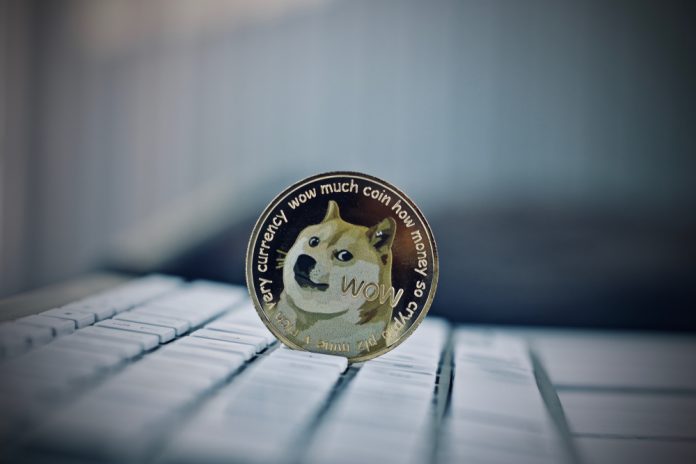 When it comes to different cryptocurrencies, Dogecoin is always doing its own thing. It is not a very valuable currency per coin, but it tends to buck market trends like no other. Today is no different in this regard, as it continues to note some solid gains in USD value, yet lost some value over Bitcoin.
Dogecoin Price Continues to do its Thing
It is always incredibly difficult to predict what the Dogecoin price will do exactly. No one has any firm grip on this altcoin's trends or possible movements these days. It also depends on whether one looks at the USD or BTC value for this asset. Even so, Dogecoin has succeeded in becoming one of the most stable currencies lately. This is despite its market cap declining by two-thirds in just a few months.
Over the past 24 hours, the Dogecoin hasn't budged all that much. The slightly bullish momentum which began forming yesterday afternoon is still in place, at least where the USD value is concerned. A minor 1.5% increase is in play, albeit the DOGE/BTC ratio has dropped by 0.7%. That is not necessarily a point of concern, although it might take some people by surprise.
There is always some Twitter activity pertaining to Dogecoin. as Christmas is almost upon the world, Jadoge has shared a new track known as Lonely Shibimas. It is free to download and even comes with its own YouTube video as well. All donations made to this user – at least in Dogecoin – will see 75% of proceeds forwarded to the Ghana medical help charity. A noble gesture, especially during this time of year.
In the spirit of sharing, Lonely Shibismas is now creative commons and free to download on soundcloud! https://t.co/TxYg6AJ6K2

Watch the original video here:https://t.co/Z6jd2AszUt#doge #dogecoin #christmas #shibainu #music

— Jasdoge (@jasdoge) December 12, 2018
In slightly different positive news, it would appear Dogecoin is making its way to yet another exchange. Although it is not Coinbase – to much dismay of all DOGE holders – Altcointrader will support this altcoin moving forward. Having more exchanges to buy, sell, and trade DOGE is always a good thing, as it will help improve overall market liquidity first and foremost.
#Dogecoin (DOGE) trading will soon be live on the #AltCoinTrader platform. We expect #trading to go live at around 11h00 on the 12th December 2018.

— THANDEKA (@_thndk) December 12, 2018
Last but not least, Dogecoin continues to facilitate massive financial transactions without breaking a sweat. A total value of nearly $500m has been sent over the network yesterday, which is an incredibly promising sign. This is pretty interesting to keep an eye on, considering how this altcoin continues to perform extremely well these days. A lot of altcoins would love to see such amounts being transacted every day, yet most of them come up short.
#Dogecoin "sent" $497 million USD last 24hrs, only #Bitcoin and #BitcoinCash sent more. I'm hoping in the future Dogecoin is exploring accepting more exchanges such as Binance, Coinbase and Gemini. https://t.co/924UU0KSIt

— mj (@silkmarketindex) December 12, 2018
Based on the current market momentum, it would appear the Dogecoin price will continue this slow but steady uptrend. It has surpassed the $0.0021 mark again, and a further push to $0.0025 could go in effect. As such, there is some positive momentum left in the tank, which is something the cryptocurrency industry direly needs at this point.
---
Disclaimer: This is not trading or investment advice. The above article is for entertainment and education purposes only. Please do your own research before purchasing or investing into any cryptocurrency.
Image(s): Shutterstock.com