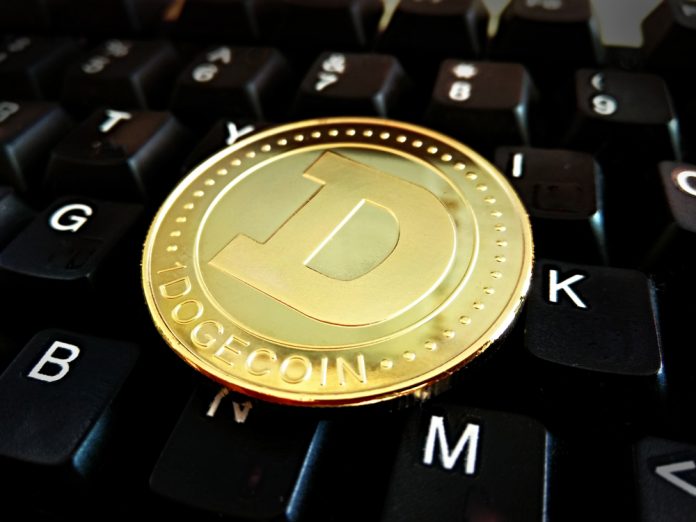 It has been a rather interesting Sunday for most cryptocurrencies and digital assets so far. Although there is still a fair amount of bearish momentum to contend with at this time, there are some positive trends to be noted as well. In the case of Dogecoin, for example, there has been a solid uptrend as the altcoin enters the market cap top 20 once again.
Dogecoin Price Momentum is Brewing
When looking at most of the cryptocurrencies, there is no real sustainable momentum in place right now. All top markets have shown some positive momentum at first, although the hourly charts are looking pretty bleak right now. One notable exception in this regard is Dogecoin, as the meme currency of the internet continues to do its own thing first and foremost.
Over the past 24 hours, there has been a notable increase in the Dogecoin value. This is primarily because of a 2.4$ increase in the US Dollar value, which elevates the price per DOGE to $0.0021 again. There is also a minor increase in the DOGE/BTC ratio right now, although that 0.3% difference might not get too many people excited at this time.
There are plenty of people who make good money when it comes to Dogecoin. Bobcat Crypto, one of the many Twitter accounts seemingly specializing in trading signals, has made a healthy profit by trading DOGE on the Poloniex trading platform. That is a pretty interesting development, albeit it has been a good week for this altcoin in the DOGE/BTC department.
BUY trade (ID #13662) for $DOGE (Dogecoin) opened on 12/3/2018 8:37 PM has been closed at a PROFIT of 20%. Trade opened on Poloniex (https://t.co/ljKjqeIKTp) at BTC 0.00000055. Trade closed at BTC 0.00000066.#DOGE #Crypto #Cryptocurrency #Poloniex #Dogecoin

— Bobcat Crypto (@BobcatCrypto) December 16, 2018
One interesting thread has surfaced on Reddit. It is not uncommon for people to lose access to specific cryptocurrency wallets over time. In fact, this happens a lot more often than most people would be comfortable with. One Dogecoin user relocated a wallet with a 350 DOGE balance. It doesn't amount to much money, but the moral victory of finding such a wallet after deeming it lost forever is quite enjoyable.
I just found 350 Đ from 2015 and I'm insanely happy! via /r/dogecoin https://t.co/78gPreURJn hot 🔥 in #reddit #dogecoin #doge #crypto much wow!

— Domain Address Info (@DomainAddress4u) December 16, 2018
When it comes to envisioning the future for Bitcoin and other cryptocurrencies, it will be interesting to see what the future will hold exactly. Laird Pennies di Stabile is confident holding is still the right approach first and foremost. As such, one has to wonder how things will move ahead in 2019, as things are not looking all that great right now.
HODL for integrity first, greed second. Benefit of the doubt I'm thinking most of us have much integrity. Another reason I know that cryptocurrency will be great for the World. #Dogecoin #btc #DOGE

— Laird Pennies di Stabile (@much_gio) December 16, 2018
All things considered, it seems the current Dogecoin price trend remains rather solid. Now that the meme currency is back in the cryptocurrency market cap top 20, a lot of interesting things could happen accordingly. Even so, no one knows for sure if this trend will remain in place for more than a few hours, After all, the bearish pressure has not officially relented, but things are bound to head in the opposite direction sooner or later.
---
Disclaimer: This is not trading or investment advice. The above article is for entertainment and education purposes only. Please do your own research before purchasing or investing into any cryptocurrency.
Image(s): Shutterstock.com