This week, a leading Metaverse crypto coin Dvision Network is up over 30% amid a virtual brand placement partnership with Admix, a monetization solution for virtual worlds. Let's take a look at Dvision Network and its token DVI and see why the price is rising this week.
What Is Dvision Network (DVI)?
Launched in November 2020, Dvision Network (DVI) is a leading Metaverse crypto coin featuring a robust NFT marketplace. Moreover, the Dvision Network ecosystem features various features, including Meta-Spaces, Meta-City, and an NFT market.
Dvision's NFT dashboard enables users to trade unique items on the Ethereum and BNB blockchain, integrating standards like BEP and ERC 721/1151. In addition, Meta-Spaces on the platform enable users to customize and acquire virtual real estate on the platform, similar to The Sandbox and Decentraland. Meta-City is a collection of Meta-Spaces that comprises the Dvision Network Metaverse.
Moreover, Dvision Network also features Avatars, which are user-owner personal profiles that help individuals stand out inside the platform's Metaverse.
Another aspect of Dvision Network's ecosystem is its cross-chain bridge, enabling users to transfer their DVI tokens from the BNB to the Ethereum blockchain. Currently, the bridge is still in beta, and transfers are approved manually.
For a brief overview of Dvision Network, check out this General Showcase video on YouTube:
The native utility asset for Dvision Network is DVI, featuring both ERC-20 and BEP-20 versions on the Ethereum and BNB blockchains. The team announced plans to integrate with the Enjin ecosystem soon.
Why Is Dvision Network (DVI) Price Rising?
In recent news, Dvision Network announced on Twitter its partnership with Admix, a monetization solution for virtual worlds, enabling Metaverse projects like Dvision to monetize their digital realms with ease.
Thrilled to announce virtual brand placement partnership with @admixplay to onboard leading brand advertising into our #Metaverse👊#Admix brings branding experience into Dvision via non-intrusive digital advertising using the billboards in metaverse😍https://t.co/LZDROmgYR9 pic.twitter.com/Du8YFfvrMn

— Dvision Network (@Dvision_network) April 4, 2022
Admix will bring non-intrusive digital advertisements to billboards in the Metaverse, providing a revenue stream for landowners and the project itself.
In addition, Dvision also announced its partnership with Neopin to enhance its Metaverse adoption and development further. Through its partnership, Dvision and Neopin will develop and operate "Dvision World," the network's Metaverse.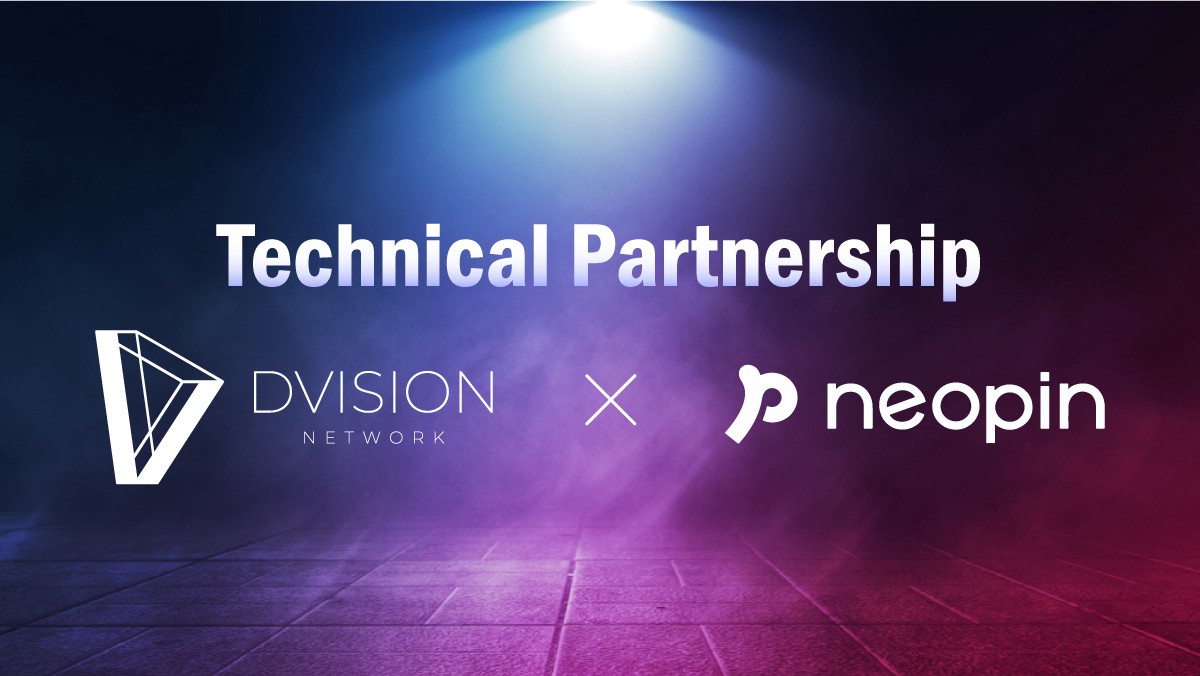 Neopin is a blockchain open platform that connects various blockchain services into one to expand the use of virtual assets.
Neopin integrates NFTs, P23, and Service to Earn, and the company plans to release several play-to-earn games in Q2 2022.
It's clear that Dvision Network continues the expansion of its ecosystem with several partnerships already secured this month, which is a significant factor in this week's bullish momentum.
With a current market cap of $178 million and a 24-hour trading volume of $31 million, Dvision Network remains a major player in the Metaverse sector of cryptocurrency. The project has tremendous long-term potential.
If you're looking to bet on the future of Dvision Network, you can purchase the DVI token on PancakeSwap, Bittrex, Bithumb, MEXC, Hoo, Indodax, Hotbit, CoinW, and more.
Disclosure: This is not trading or investment advice. Always do your research before buying any Metaverse crypto coins.
Also Read:

Top 3 Metaverse Crypto Coins Under $9 Million Market Cap (April 2022)
Follow us on Twitter @nulltxnews to stay updated with the latest Metaverse news!
Image Source: vectorfusionart/Shutterstock.com