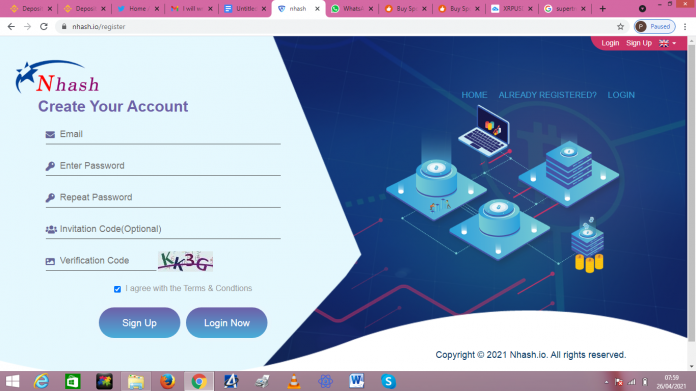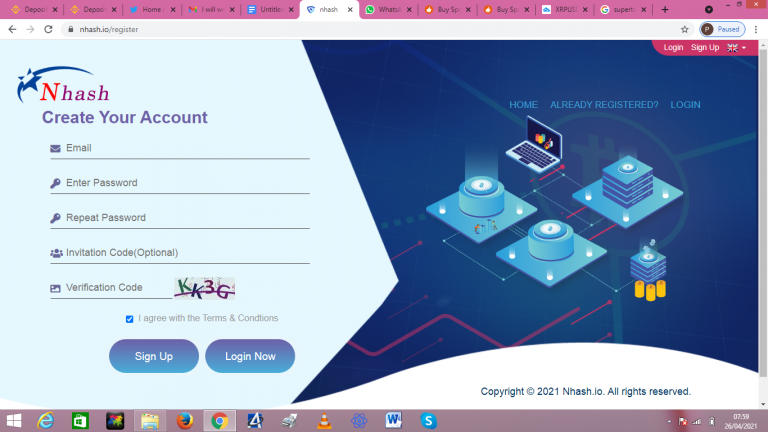 Cloud mining services are an easy way to earn passive income online. Although you can earn income through cryptocurrencies in many other ways such as trading, this requires significant investment of time which you may not have. There are many cloud mining services coming up recently, but Nhash is one of the largest and most profitable.
With it, you can invest in a mining contract and earn passive income without having to lift a finger. This article highlights Nhash's services and what makes it unique compared to other cloud mining services out there. The following are the features of this company:
Inclusive investment plans: There is a range of options when it comes to investing on Nhash. You can choose from the smaller investments for the short term such as the daily plans which cost as little as $5. If you are looking for passive income ideas with little money, this could be what you are looking for. There are also the longer term plans of up to 90 days in which you can invest up to $12,000. Whatever kind of investor you are, there is an investment option for you.
Instant connection: Once you decide on a mining contract and make payment, your investment starts to count and your profits start accruing. There is no lengthy procedure involved.
Daily payment: One great thing about Nhash is that you start getting paid after 24 hours and subsequently receive daily payments. This ensures that you can literally live on your investment from day to day if the investment is substantial and for the long term. You can also easily withdraw such payments to your personal wallet at any time.
24-Hour support: The Nhash support team is available 24/7 to guide you through the process. This makes the journey easier as any issues you have can be resolved immediately.
High grade security: Nhash takes data protection very seriously, and so it uses the best security technology to ensure the security of your data is guaranteed.
Registration bonus: Nhash now gives a registration bonus of $5 to its new users. That is enough as an investment for the daily plans which you can easily try out. You can sign up easily by providing your email address and a password. Sign up today and start earning. Also offers a referral program where you get a 2% of all purchases of your referred clients!
About Nhash
Nhash is one of the largest service providers in the cloud mining industry. After several years of consistent growth, it now provides computational power for mining bitcoin, litecoin, ethereum, and other cryptocurrencies. Through partnerships and the best engineering and team of developers, the company seeks to make crypto mining as easy as possible to make it possible for everyone to earn income from the process. To learn more about NHash and purchase cloud mining plans, visit its website at Nhash.io