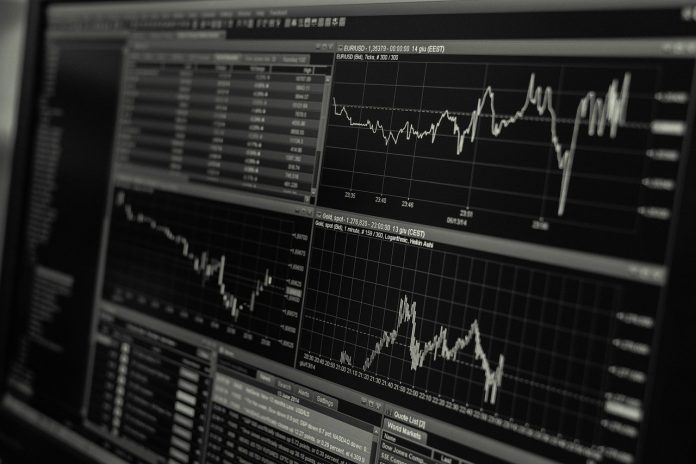 Economic markets are still reacting to changing pandemic news, which might mean "significant economic headwinds in the near terms largely driven by covid 19", said Kristina Hooper, Chief Global Market Strategist at Invesco. She sees both optimism and pessimism in the near future for the market. 
As stocks are to bounce back the market is having cycles. While some stocks might take a higher position, the COVID-19 pandemic will bring some of these back down. This would be a consequence of possibly negative news around infection rate, new lockdowns, difficulties with vaccine results or distribution. 
When targets are not met or the pandemic has a lashback there will still be some areas that might stay up like technology. In Kristine Hooper's words "so many areas of technology have benefited from the pandemic. The pandemic really just accelerated a number of trends that have been in place for years like e-commerce."
Fed Meeting 
The Federal Open Market Committee (FOMC) met for the first time this year, after Joe Biden became president, for a two day meeting. They discussed the halted economy, the coronavirus cases, and the vaccines. 
They are also in the middle of low retail sales and increasing unemployment numbers. They will be searching for a policy to lighten the hard start of 2021. Chair Jay Powell was also commenting on short term solutions. 
There has been an additional fiscal support proposal which will also be discussed. During December the policy was at a $900 billion stimulus deal which president Biden is trying to raise to $1.9 trillion. 
Although economists believe that the relief plan could bring higher growth, they expect inflation. According to Financial Times "market measures of inflation expectations have also soared, with the 10-year break-even rate derived from US inflation-protected securities climbing well above 2 per cent". 
On top of that, the FOMC had a rotation and has new members on board. The fed regional bank heads from  Philadelphia, Cleveland, Dallas and Minneapolis will be changed. The new representatives will be Raphael Bostic, Charles Evans, Mary Daly and Thomas Barkin. 
As Kristine Hooper said to CNBC, the meeting was vital. 
She thinks that "we need to hear reassurance from the Fed. We need Jay Powell in his press conference to underscore that the Fed is going to remain accommodative, and that it is going to be tolerant of higher inflation in order to support the economic recovery."
What will happen in Europe and UK
According to Hooper's analysis, there is a possibility that the European Union has a mild recession which would mean worse news for the United Kingdom. It is expected that during the first quarter of 2021 the European economy will contract, affecting the forex industry.
However, it is anticipated that if there were to be a modest recession, there would be fiscal policies and the European Central Bank would remain helpful. As of right now, The Oxford Blavatnik Stringency Index says that the stringency is near or has already reached its highest level which only means it will rise a bit or start to descend. Economists think that once Europe passes the first quarter of 2021, the economy will develop positively. 
On the other hand, the UK seems to be in a more complicated situation. The Prime Minister, Boris Johnson, communicated worrying news. He said that the COVID-19 virus seems to be having a higher spreading, and also being more lethal. 
Because of this, it is possible that lockdowns in the UK last until summer. For the economy it means that a potential growth is less probable while the virus continues to spread in such numbers. It will be necessary to wait and see how the vaccine reacts in the UK.