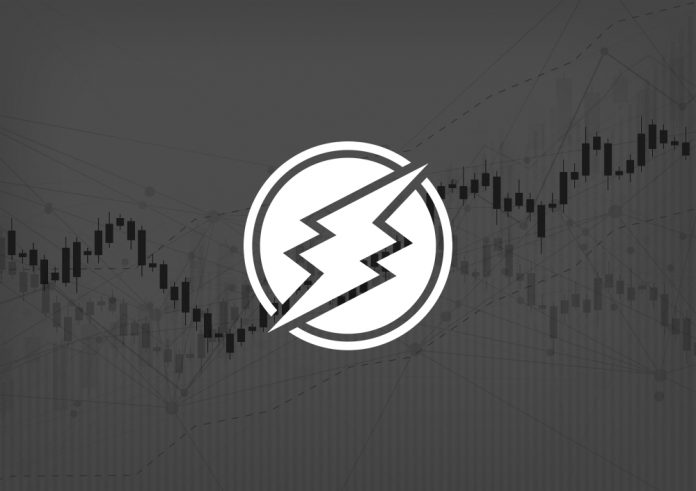 This week is not ending on a high for Electroneum, by the look of things. Despite a pretty positive trend throughout most of the week, this weekend is putting a fair bit of pressure on the market. Its trading volume has all but dried up completely, yet it seems to be a matter of time until ETN surpasses the $0.02 mark yet again.
Electroneum Price Seeks a Higher Value
It is not entirely uncommon for altcoins to lose a bit of market traction over the weekend. In the case of Electroneum, the current decline is nothing to be overly concerned about, as the altcoin maintains relative stability near the $0.02 level. That in itself is more than most people could have hoped for at this stage, even though there is still plenty of work ahead to keep the momentum going.
In the case of ETN, there is a 0.9% decline over the past 24 hours, pushing the value down to $0.0197. There is also a net 2% loss over Bitcoin, which is different from how most other altcoins perform right now. If Electroneum can overcome the Bitcoin deficit, its USD value should go in the green again fairly quickly. The current lack of trading volume, on the other hand, is some cause for concern.
By looking at social activity pertaining to Electroneum it would appear there are numerous reason to be somewhat excited. A new interview with Electroneum CEO Richard Ells seems to go over well with the community at this time. It is pertinent for developers to keep their community updated at all times. Interviews like these are a great way of achieving that goal in a frictionless manner.
Check out this fantastic interview with the #ETN CEO Richard Ells by @Coin_Report The future looks good for Electroneum. Exciting times await us. #Electroneum https://t.co/T4dciNx3LT

— Jack (@MaxBenLa) October 21, 2018
The current price stability of Electrnumeum has not gone by unnoticed either. ETN 911RS2 is confident this stability near $0.02 will remain in place for some time to come. He also expects a future price rise based on the upcoming KYC implementation. That particular development has plenty of people excited at this stage.
#ETN has stabilised around the $0.02 mark. When KYC comes in on Nov 12 I can see #Electroneum announcing new partnerships. The price will then rise. So make the most of the price now. #Buy

— ETN 911RS2 (@ETN911RS2) October 21, 2018
In fact, acts Only is confident the KYC implementation will prove to be a major boon for Electroneum moving forward. It will make it a bit easier to buy this altcoin and swap between different cryptocurrencies in the process. All of these developments show this altcoin is in a very good place right now, although the developers need to keep bringing new developments to market at the same pace.
Yes it can be complicated buying alt crypto currency, swapping from #GBP #BTC #ETN however the more I read the more I like #electroneum #followtheexperts https://t.co/ZNIBzNvgOS

— Facts only (@wizydave) October 21, 2018
Despite the somewhat bearish pressure on ETN right now, there is absolutely nothing to be overly concerned about just yet. It creates a bit of uneasy momentum, but there is a very real chance the Elecorneum price will rebound a lot sooner than people expect. A very interesting market to keep an eye on over the next few days.
Image(s): Shutterstock.com